FEATURED STORY
Wild Bill's Debuts Limited Edition Summer Craft Soda Line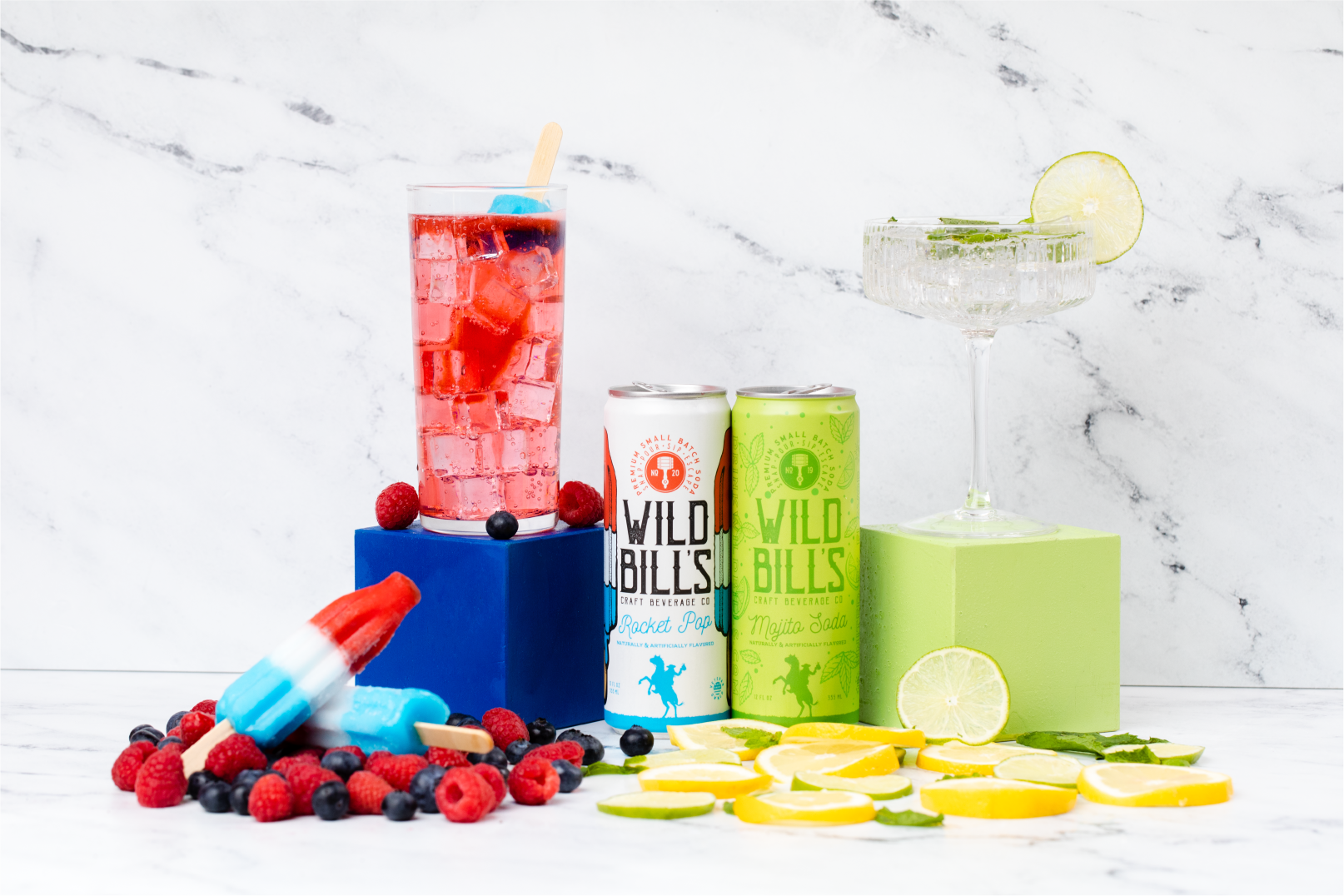 Beverage company also expands presence at on-premise independent specialty retailers.

New Jersey, June 1, 2022 - Wild Bill's, the veteran-owned and operated, premium, non-alcoholic craft beverage company, today introduced a limited edition line of summer soda flavors in addition to announcing an expanded retail footprint at more than 250 retailers nationwide. 

Prior to expanding into retail, Wild Bill's was known for its thematic Wild West pop-up activations that served its famous craft beverages at fairs, festivals and conventions around the country. In late 2021, the company expanded the business into retail, going beyond events. 

The retail expansion has taken off with a specific focus on on-premise locations like BBQ joints, burger bars, specialty pizza restaurants, coffeehouses, comic book shops and board game stores. Wild Bill's sodas are often consumed during special occasions, paired with the most delicious foods and great company. Experience-focused and independently-owned establishments create a special atmosphere that is hard to replicate elsewhere, with loyal customers that appreciate unique experiences. The company is now in over 250 retailers nationwide, with more than half of which are on-premise locations.

"Our retail business has grown 450% in just a matter of months," said Michael Russo, chief marketing officer at Wild Bill's. "While we plan to continue supporting our event business, we're equally focused on expanding our retail footprint this year by partnering with more like-minded businesses that value our nostalgic flavors and veteran–oriented mission."

New retailers as well as consumers shopping on DrinkWildBills.com, can purchase the newly introduced limited edition line of summer craft soda flavors. Just in time for hot weather, these delicious sodas pair well with outdoor summer activities, but without the alcohol. 

New flavors include: 
Rocket Pop: With flavors of cherry, lime, and raspberry, this ice cream truck classic is the fizzy liquid version of a signature All-American treat. 
Cola + Diet Cola: Inspired by olde fashioned, traditional recipes, these two new flavors are made using infusions of the finest ingredients including sweet cinnamon, vanilla and nutmeg.
Mojito Soda: A refreshing mix of lime and mint, this Virgin Mojito Recipe is all of the flavors of the cocktail classic sans alcohol. 
Wild Bill's products can be purchased directly from DrinkWildBills.com, Amazon, select local retailers, and at hundreds of events annually. To learn more about Wild Bill's visit DrinkWildBills.com.

About Wild Bill's

Wild Bill's is a premium, non-alcoholic craft beverage company. For over 20 years, Wild Bill's has traveled the country with their Wild West themed pop-up retail activations, serving over one million customers at fairs, festivals and conventions. Today, Wild Bill's unique and nostalgic flavors can be purchased directly from DrinkWildBills.com, Amazon, local independent retailers, and at hundreds of events annually. As a veteran-owned and operated business, Wild Bill's is focused on helping our nation's heroes make the transition from the military into successful civilian careers by supporting veteran non-profit organizations, providing discounted franchise fees and creating meaningful employment opportunities.