FEATURED STORY
Wild Bill's Untamed Flavors Just Got a Reboot!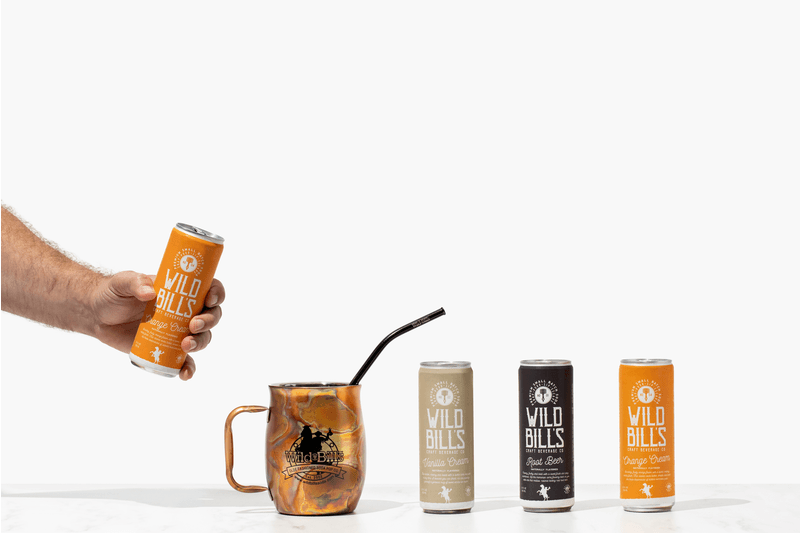 So, we did a thing. 

Because we know ya'll love the sweet taste of nostalgia mixed with carbonated goodness that tickles your taste buds, we wanted to provide you with alllllll the options.

Including sodas with all of the sweet and none of the cheat! 

As a matter of fact, you're the inspiration behind the creation of Wild Bill's Low Sugar soda options. All the bold, creamy flavors you've fallen in love with plus all the froth you're accustomed to getting with Wild Bill's. But with less pure cane sugar.

It's kind of perfect. (Minus the "kind of.")

Our new Low Sugar soda flavors only have 25 calories, no artificial sweeteners, colors, or preservatives. No caffeine. No high fructose corn syrup. And they're vegan friendly and gluten free.

Just a can full of those good memories of simpler times, with crafted flavors that take you back to when "adulting" wasn't even a word.

And Wild Bill's Low Sugar sodas still pair well with all your favorite foods!

Nothing brings back the good ole' days like a push pop. Remember those?

Orange creamsicle goodness in an easy-to-manage cardboard tube from the ice cream truck or even your school cafeteria. We know you remember.

Take all those memories and that bursting, fruity orange flavor and pack them into a can.

You've got our Low Sugar Orange Cream Soda. Pairs perfectly with Asian dishes!
If you're a root beer lover, this will be your guilt-free trip to "back in the day" sweet summer bliss. Oh, and root beer floats anyone?

Um, we think yes.

When we think of root beer, we think of good old-fashioned American cookout staples. Burgers, hotdogs, ribs, turkey legs as big as your head. Yeah, that kind of food. 

So go ahead. Grab a beer. A root beer that is. Made better.
Basically, a dessert in liquid, portable form. If you thought our original Vanilla Cream Soda was oh so delish, wait till you try it without having to be carb conscious!

Ever had homemade vanilla bean ice cream? We're talkin' the kind you made yourself in those big bucket ice cream machines.

There's nothing like it, really. No vanilla ice cream compares.

Our Low Sugar Vanilla Cream Soda definitely gives off homemade ice cream vibes and pairs perfectly with old-fashioned, salty fried chicken.

Trust us. We know!
The truth is, all of our Low Sugar sodas are just as good as their original counterparts. Maybe you've heard that before from other brands and found it not to be as true as you'd like it to be.

Well, we're not those brands.

We believe that you don't have to sacrifice flavor (or your diet) to drink in the old-fashioned, wholesome goodness that Wild Bill's crafted beverages provide! 

So go ahead. Indulge. Daydream. Relax. Remember simpler times with Wild Bill's.