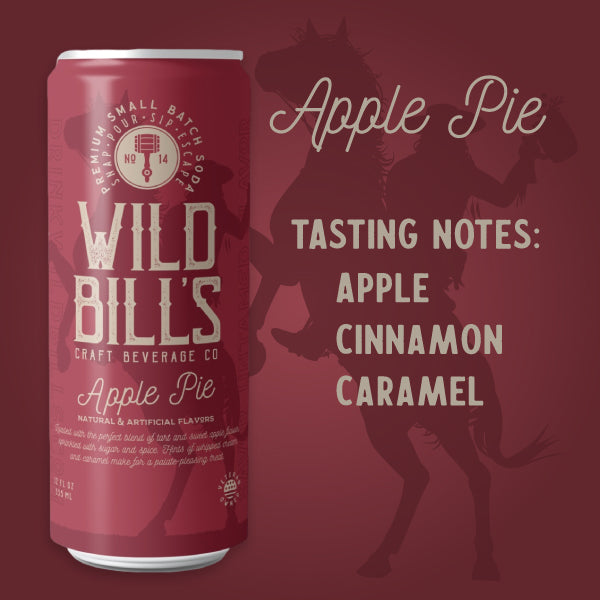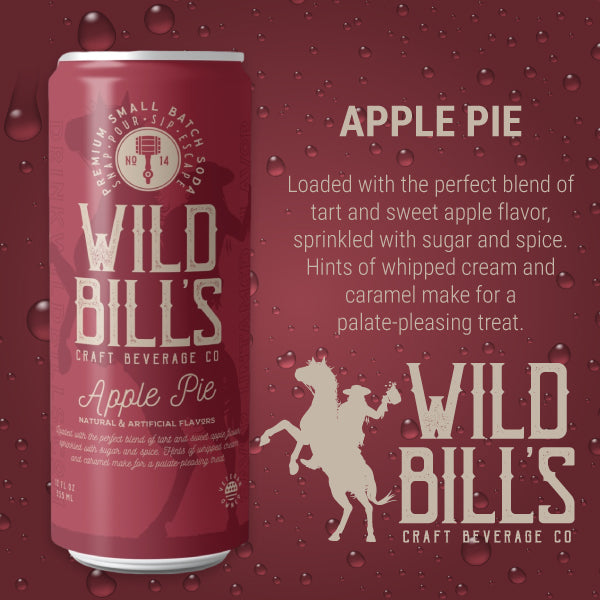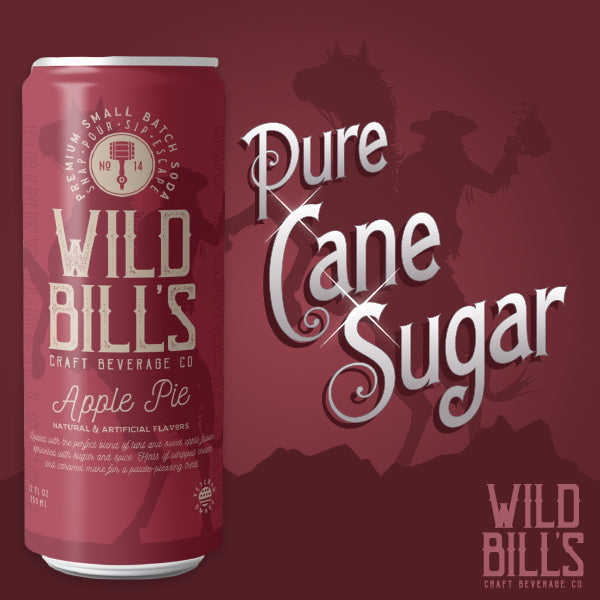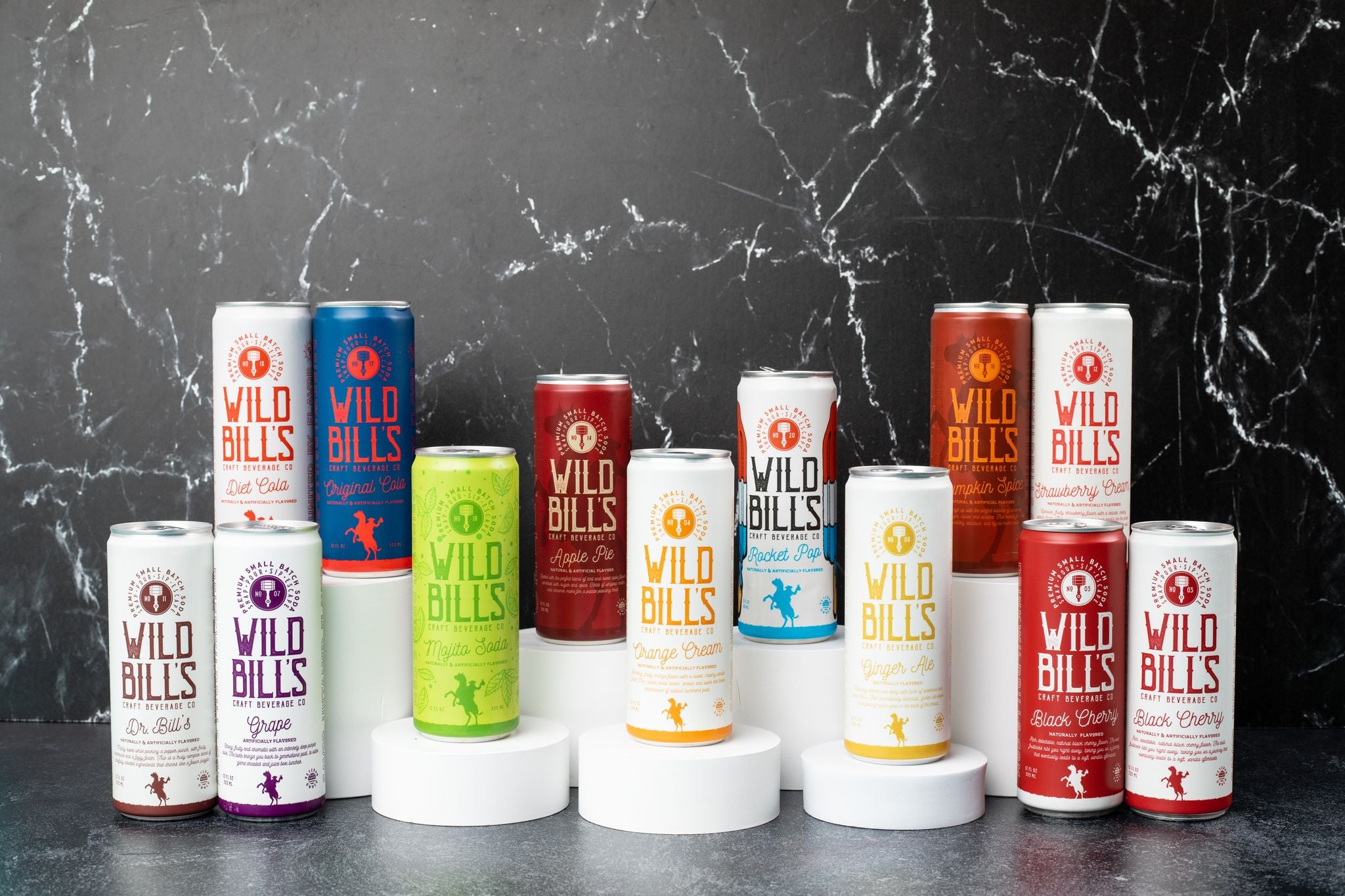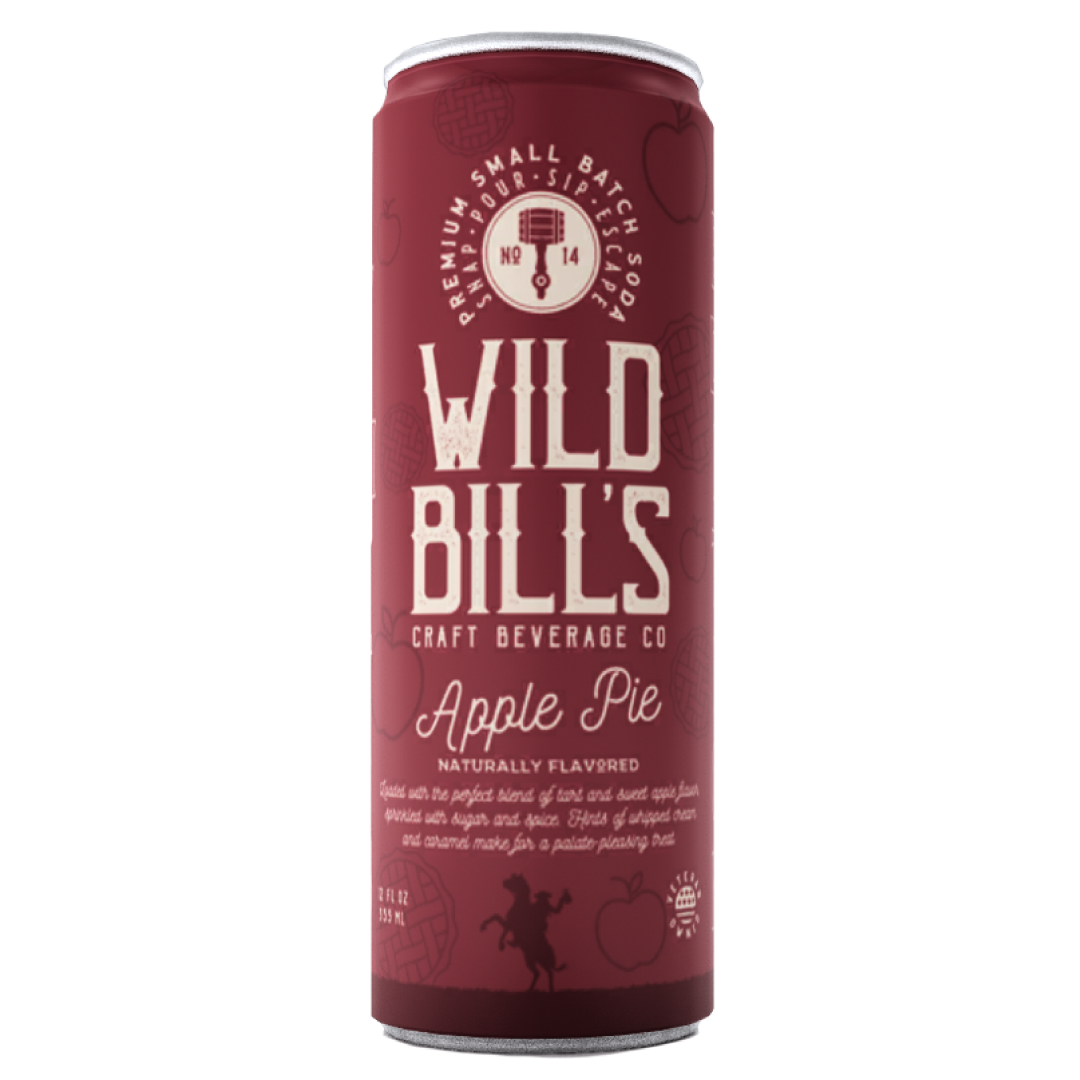 Originally we received Strawberry
by accident in the wrong packaging from Amazon.
We liked it so much we ordered two cases and we are about to order more.
– Tauna Sonn-Lemarbe

Sugar, Spice, NICE.
Loaded with the perfect blend of tart and sweet apple flavor,
sprinkled with sugar and spice. Hints of whipped cream and caramel
make for a palate-pleasing treat.
Pure Cane Sugar
No High Fructose
Corn Syrup
Vegan
Caffeine free
Gluten Free
It's not bad but not great
I wanted to try it after the original variety pack was really good but this flavor is just okay. It's supposed to be apple pie flavored but I only taste cinnamon no apple. I have some apple water flavoring so I pour each can into a glass and mix the apple flavor in myself.
Fantastic
It really tastes like apple pie. You taste the apple first and then you taste the spices.
Smackin Good
O my star's that apple pie soda is life changing!!!
Delicious!
Can't wait to try other flavors.
This should be offered year round! Tastes just like an Apple pie! (If you decide to bake a pie, add a bit of this to the sauteed apples - the flavor is incredible!)
Strong notes of flavor.
Apple
Caramel
Cinnamon
Pour-Sip-Escape
The perfect pairings.
Appetizer Meats
Cheeses
Fruit
Proudly Served By Those Who've Served.
As a veteran-owned and operated company, Wild Bill's Craft Beverage Co. does more than just serve up the most delicious, authentic, vintage sodas and craft beverages in America. We go out of our way to invest in the men and women who put their lives on the line for our great country, and for everyone who lives here.