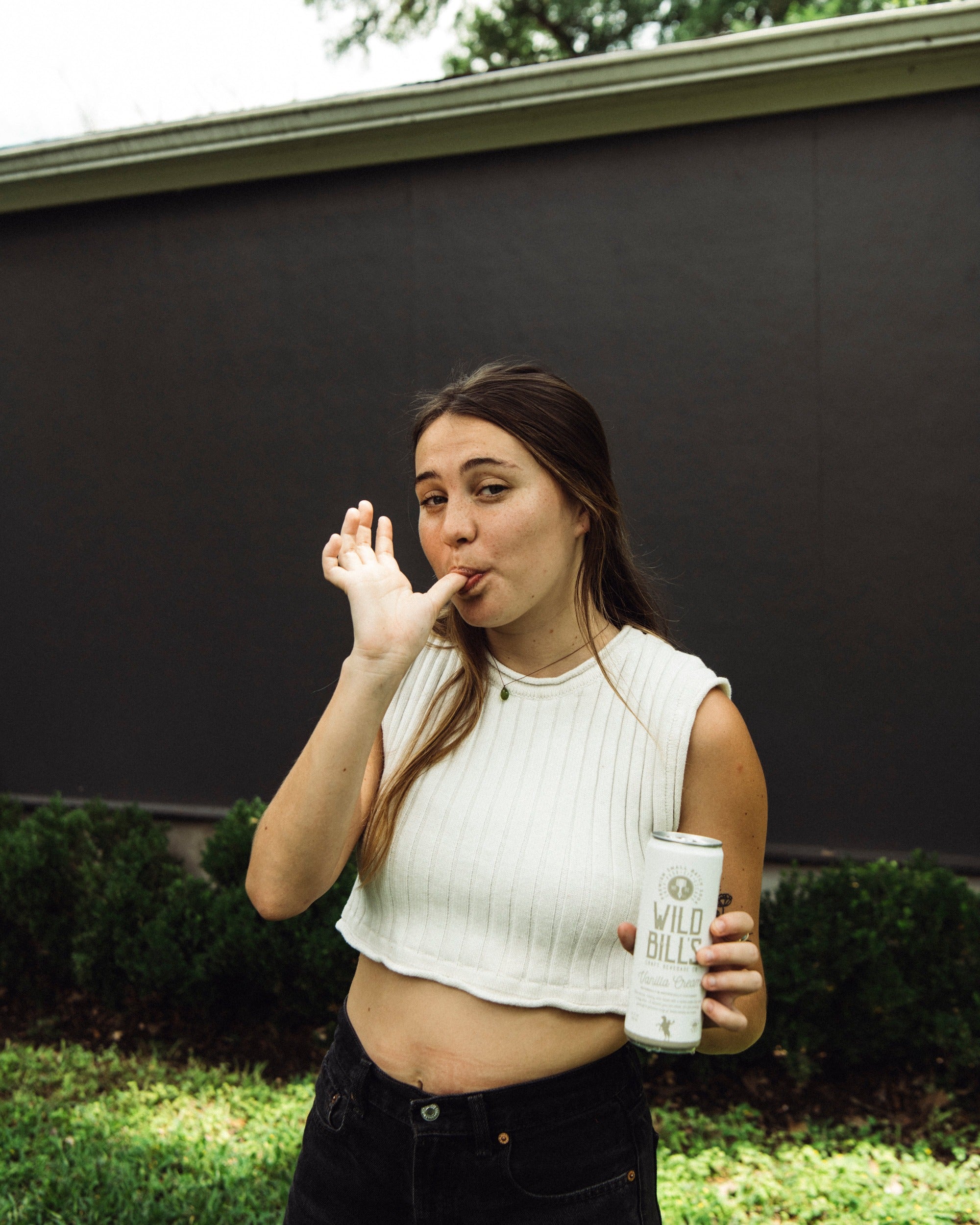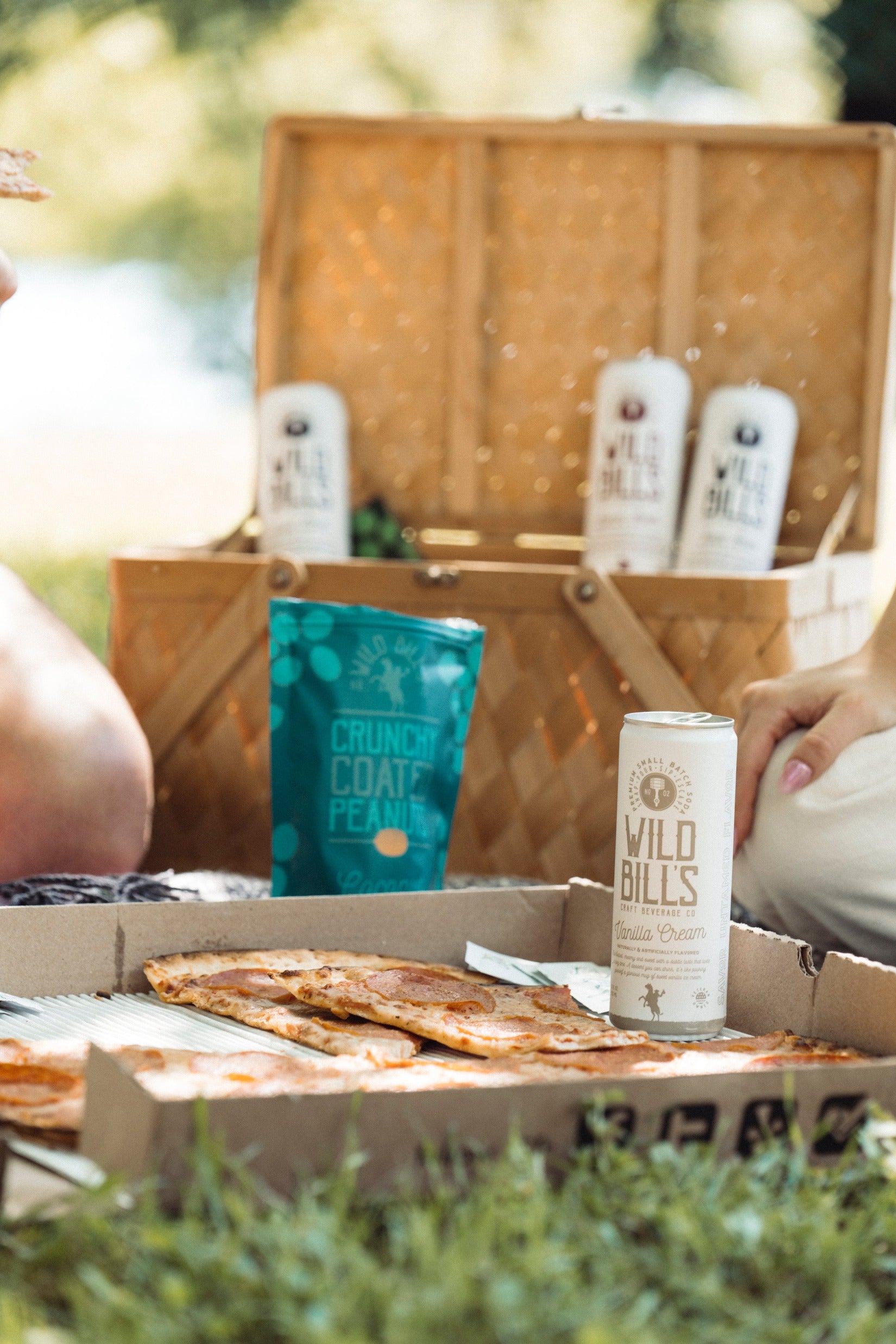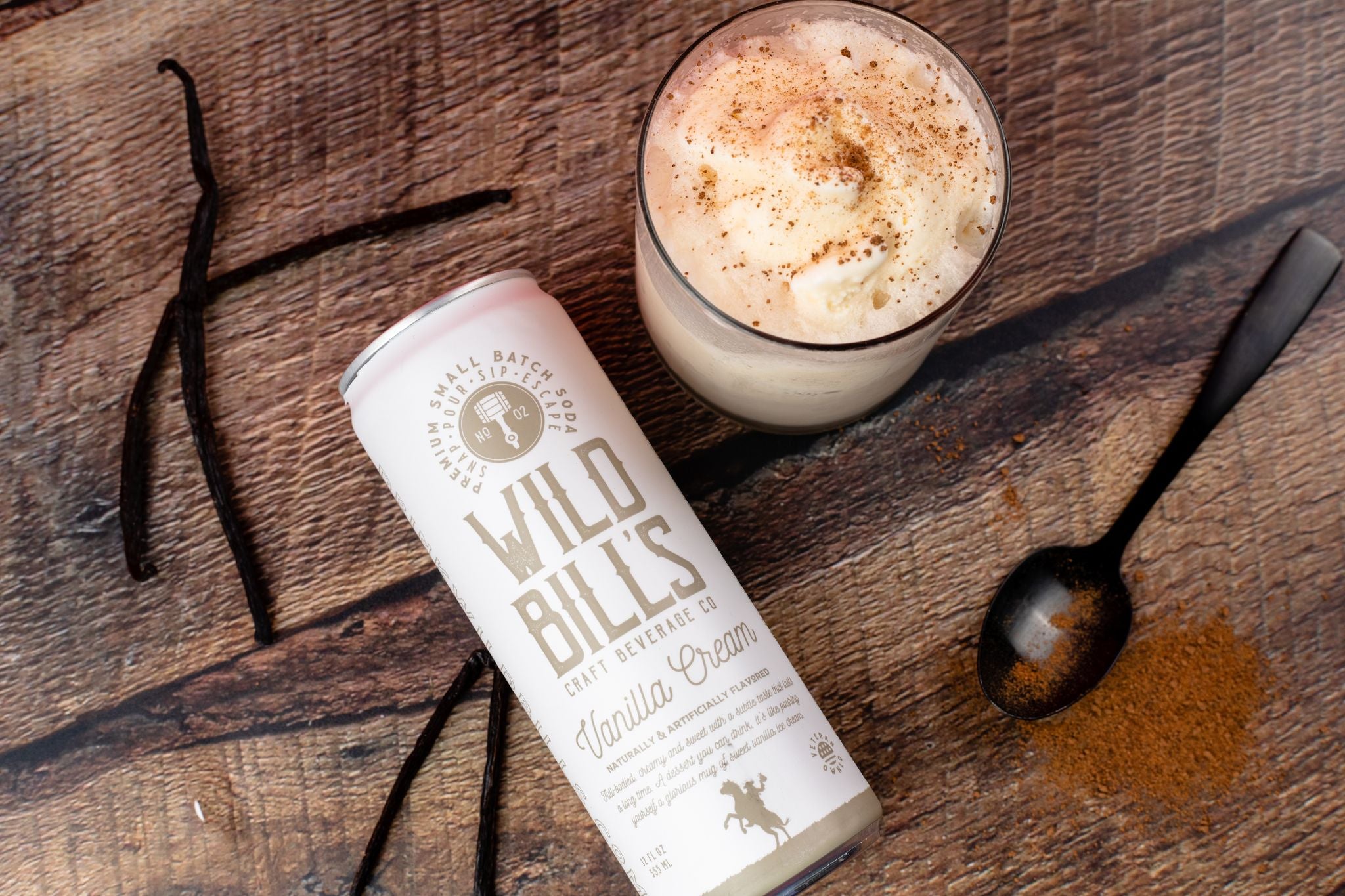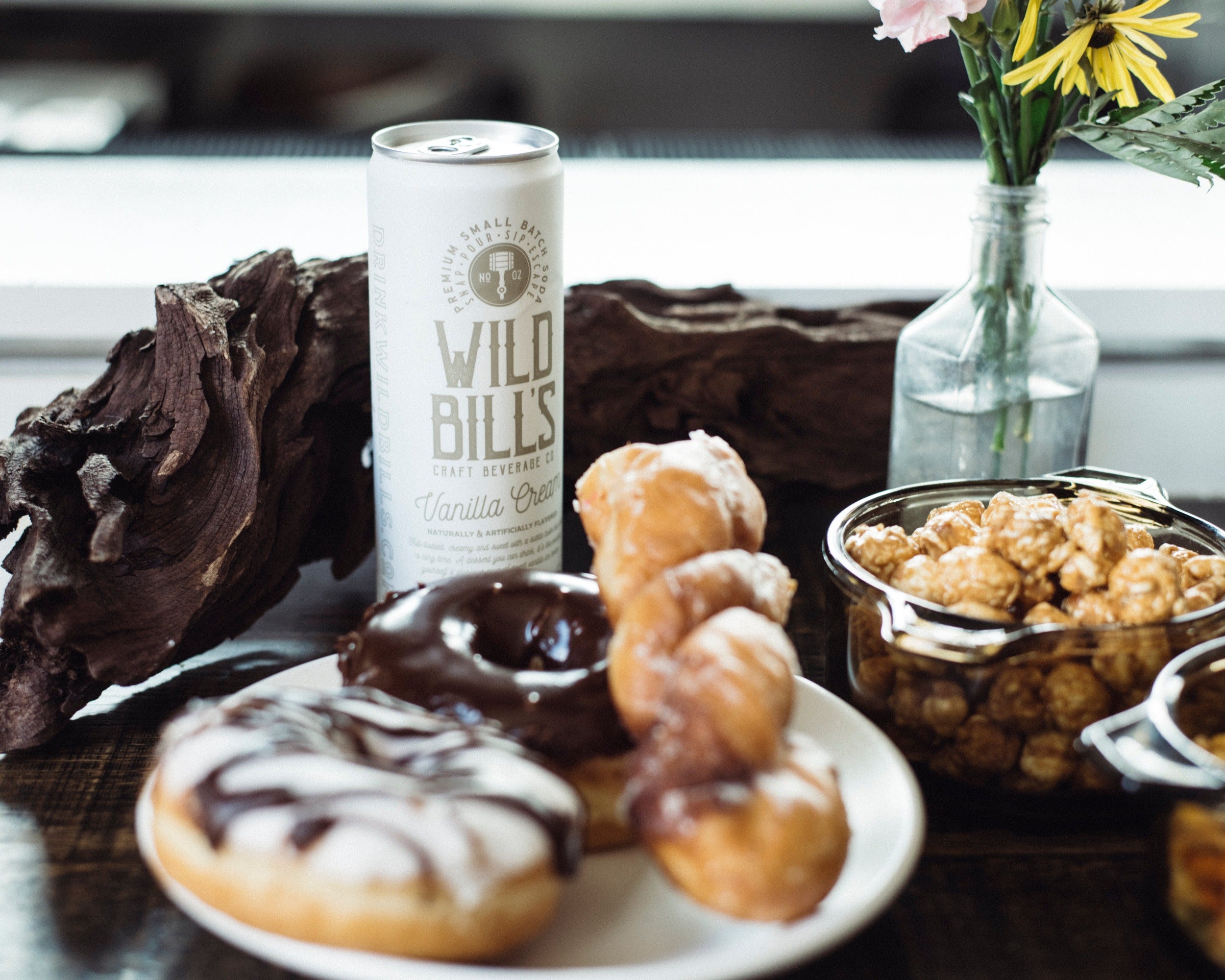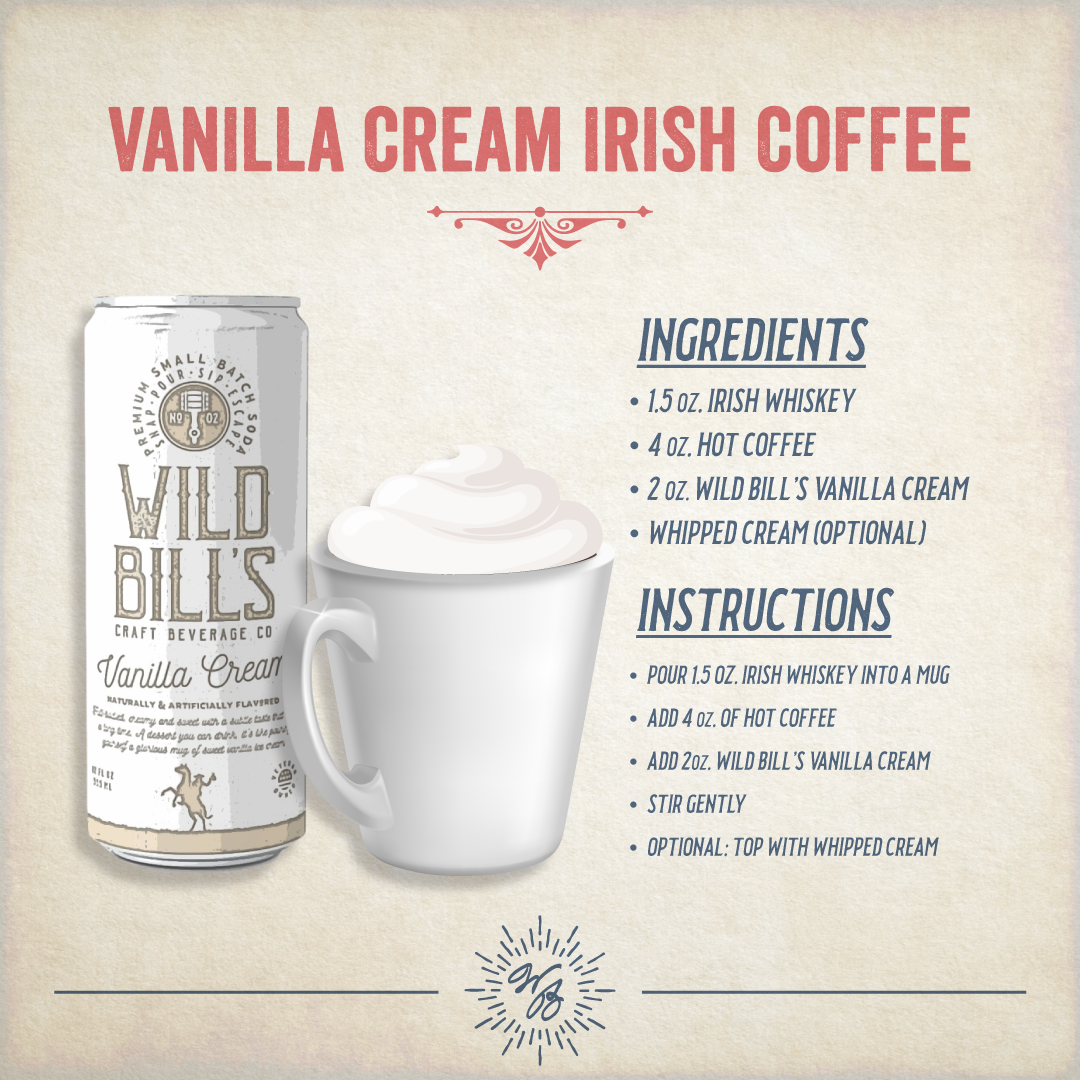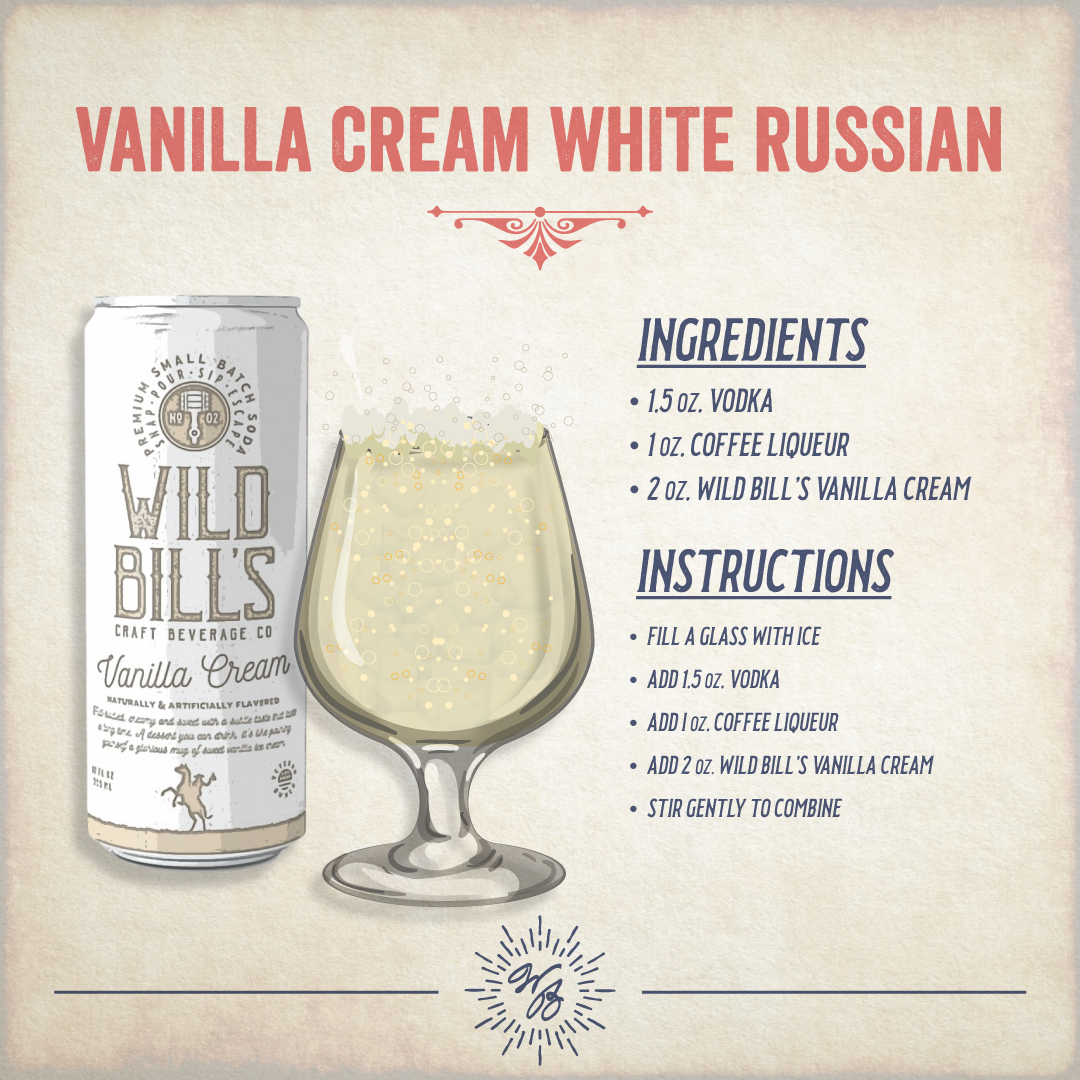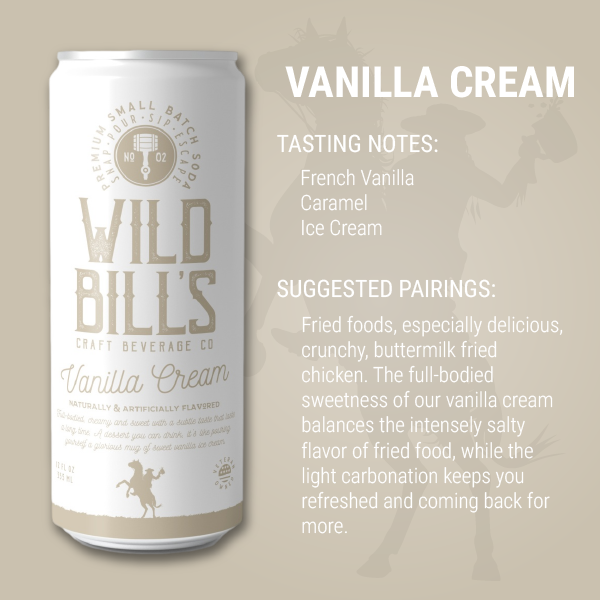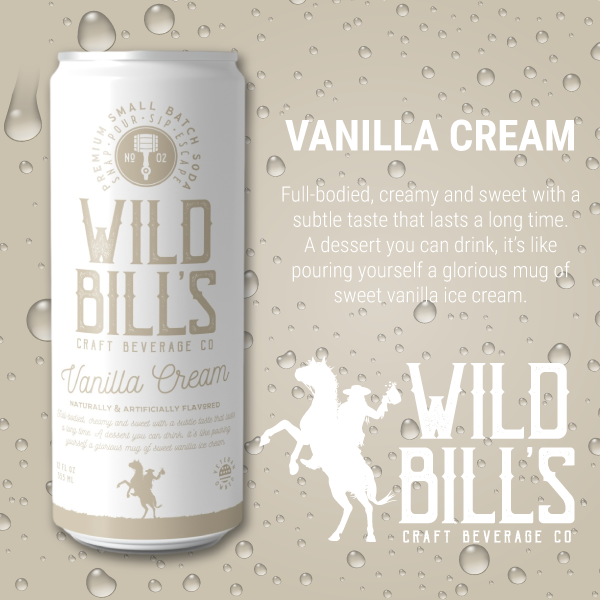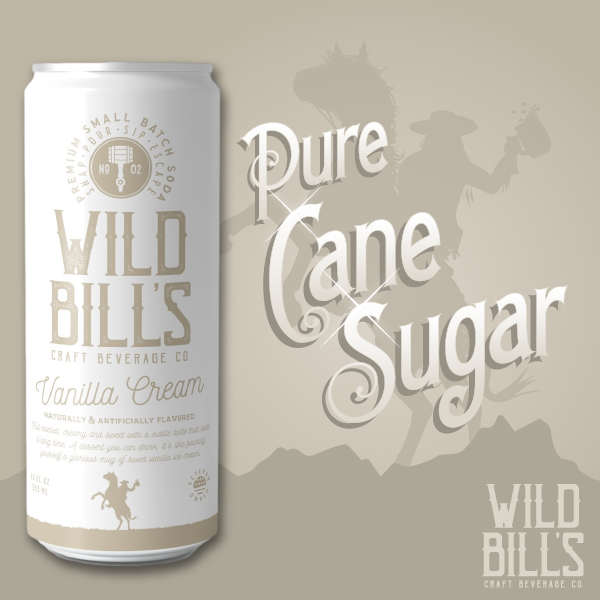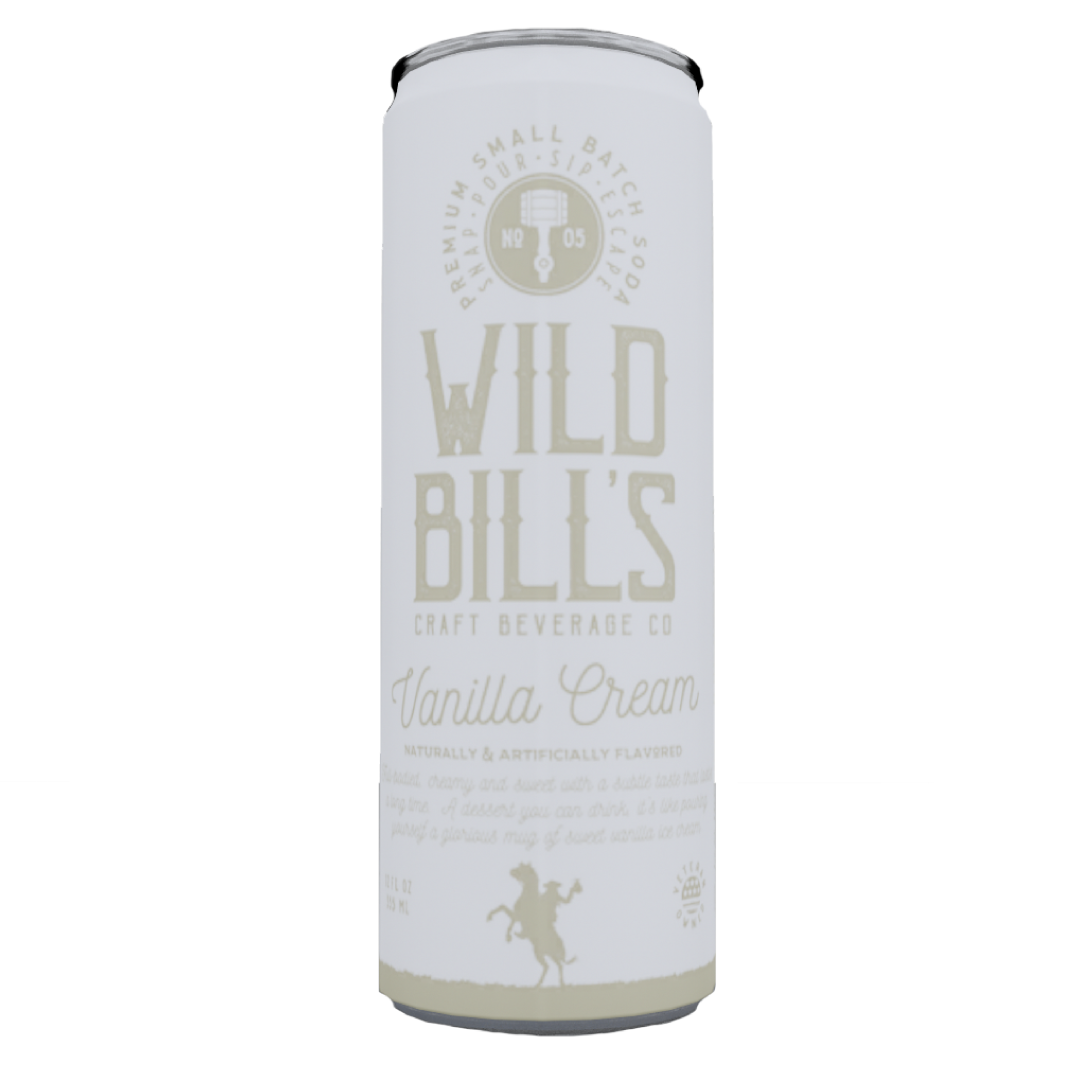 Originally we received Strawberry
by accident in the wrong packaging from Amazon.
We liked it so much we ordered two cases and we are about to order more.
– Tauna Sonn-Lemarbe

Subtle, Sweet, CREAMY.
Full-bodied, creamy and sweet with a subtle taste that lasts a long time.
A dessert you can drink, it's like pouring yourself a glorious mug of sweet vanilla ice cream.
Pure Cane Sugar
No High Fructose
Corn Syrup
Vegan
caffeine free
Gluten Free
Fantastic
Love Wild Bill's. Vanilla Cream is the best cream soda I've ever had!
Delicious
It's hard only tasting these sodays once or twice a year. So happy I can order and re-create fun at home
Wonderful!
I love getting soda from you guys! Smooth transaction online and delivered with care! Wild Bills Soda is the best around!
A Little Too Much Bite
This flavor had a little too much strong bite to it. While it had a VERY fine taste, if the 'strength' of the flavor could be toned down a bit, it would be our go-to Cream soda.
The BEST
Wild Bill's Vanilla Cream is the best there is! The shipping is lightning fast and packaging is amazing! This is my second time ordering and it certainly won't be my last!
Strong notes of flavor.
Vanilla
Ice Cream
Caramel
Pour-Sip-Escape
The perfect pairings.
Eggrolls
Fried Chicken
Fries
Proudly Served By Those Who've Served.
As a veteran-owned and operated company, Wild Bill's Craft Beverage Co. does more than just serve up the most delicious, authentic, vintage sodas and craft beverages in America. We go out of our way to invest in the men and women who put their lives on the line for our great country, and for everyone who lives here.