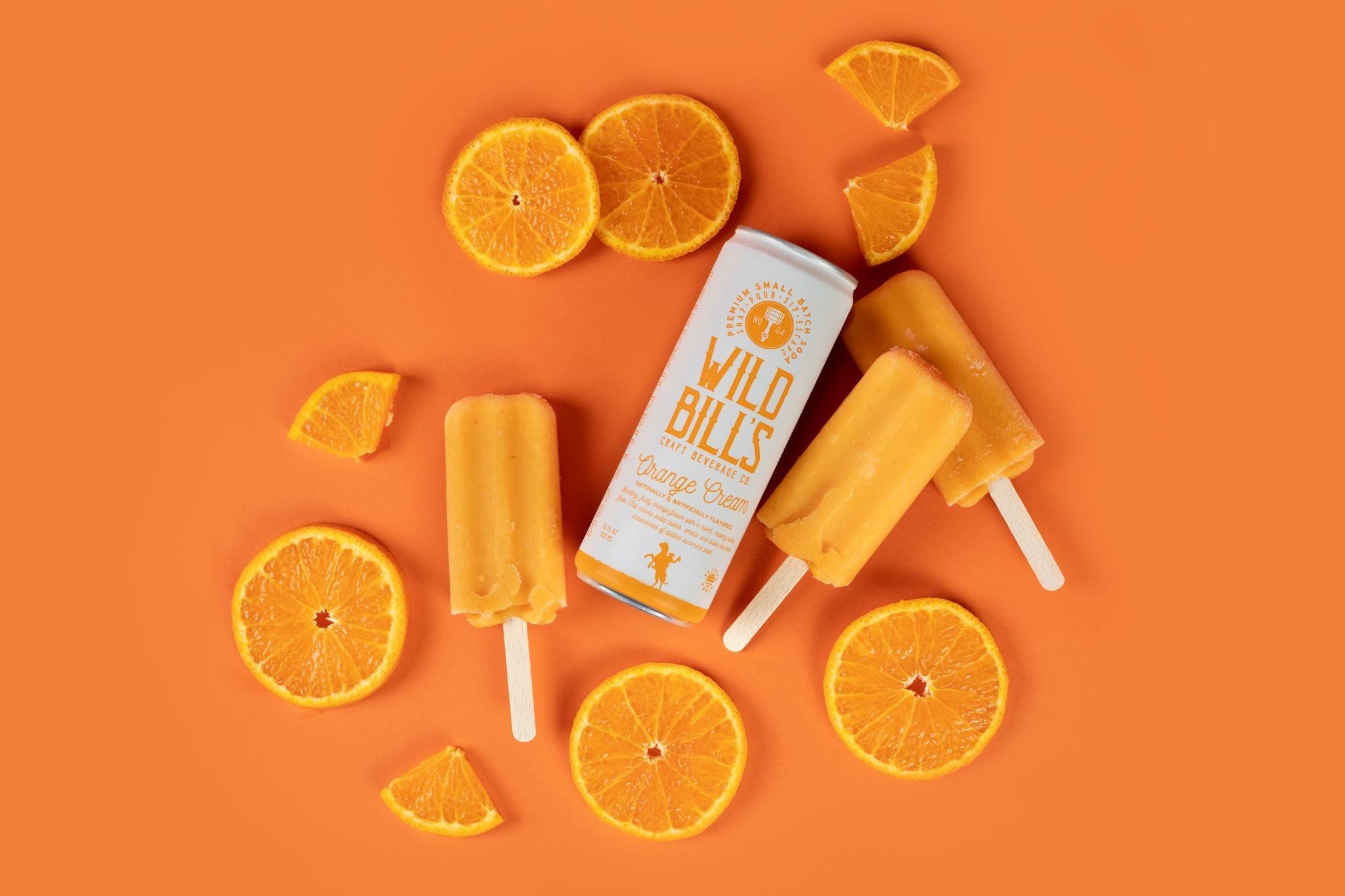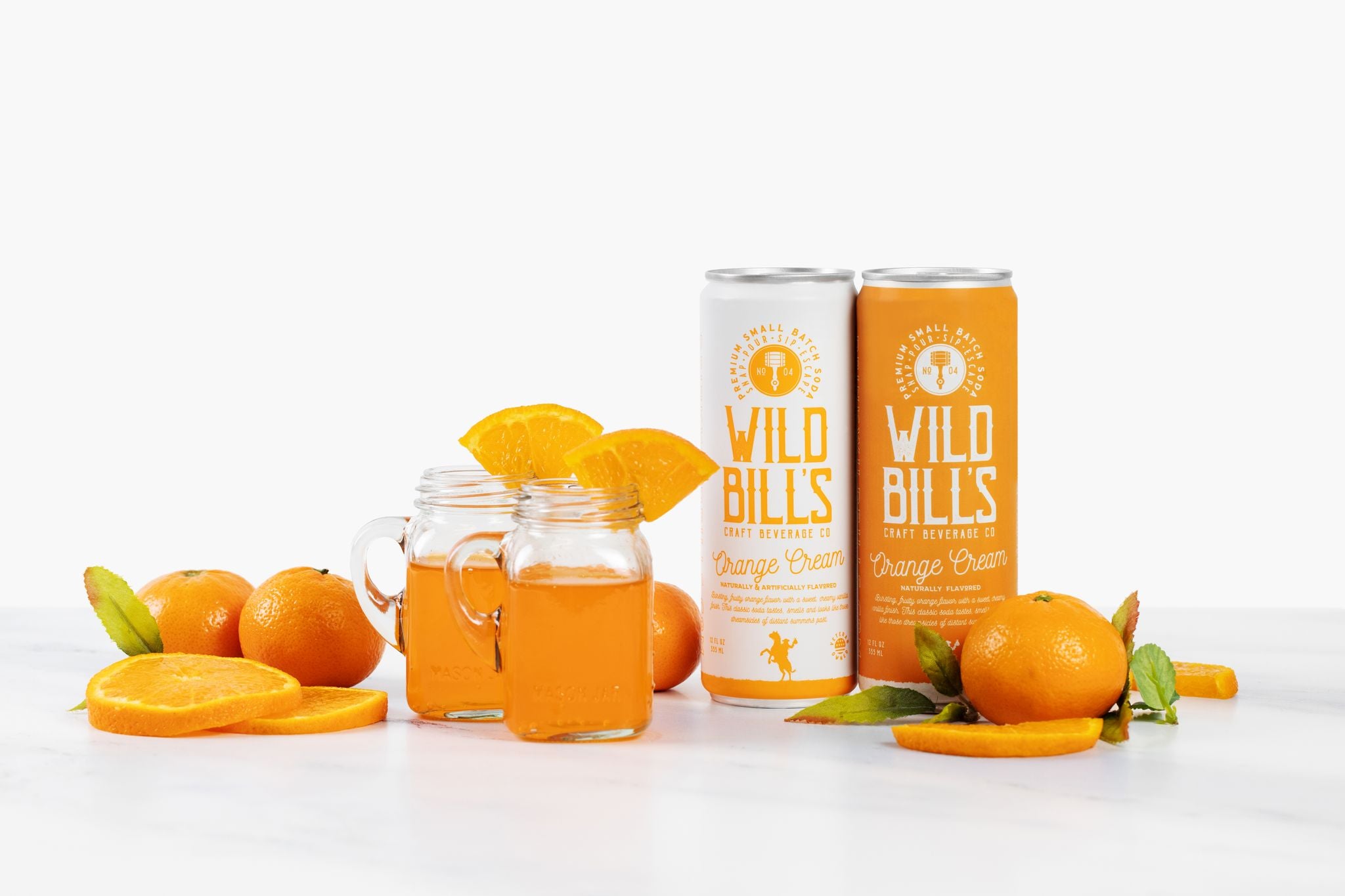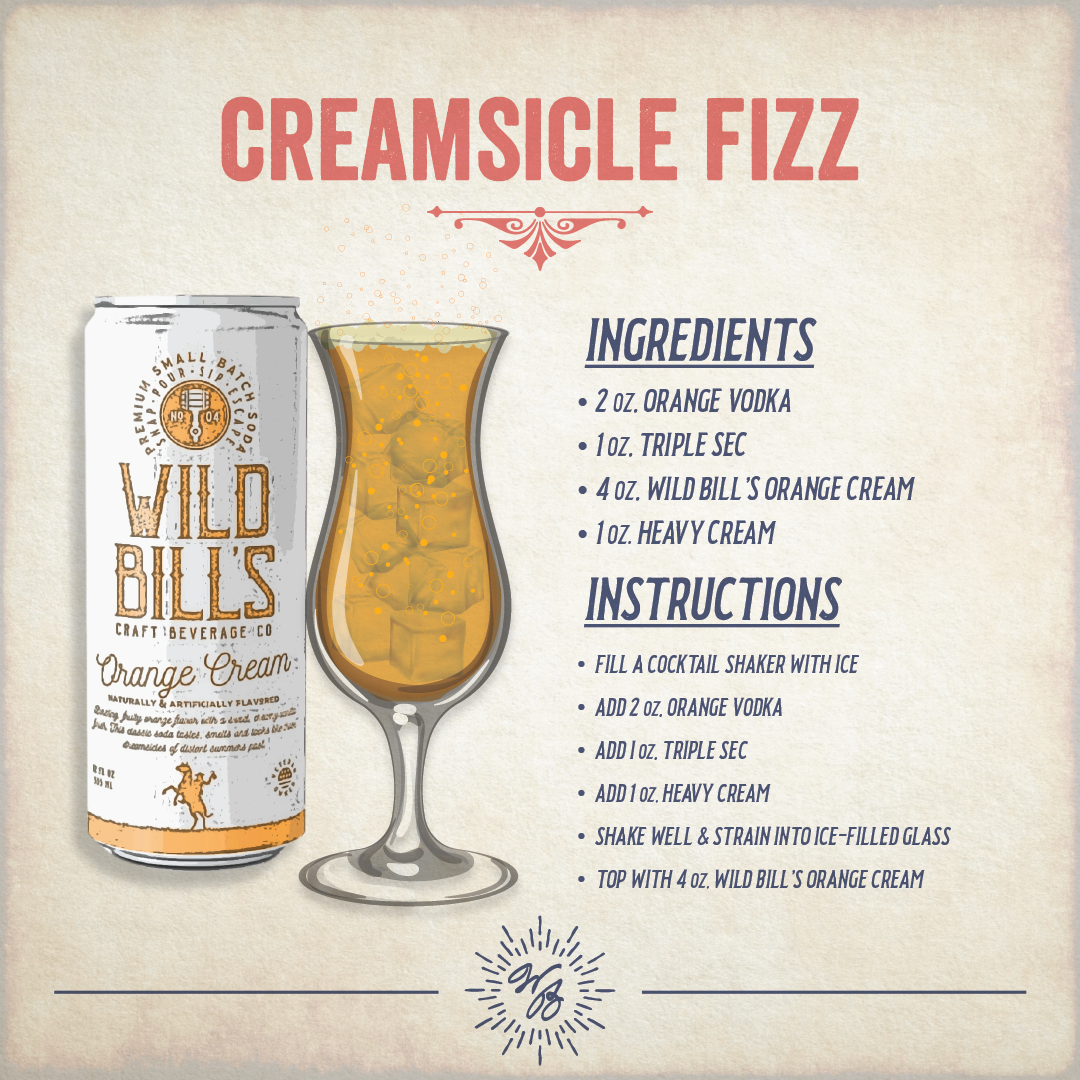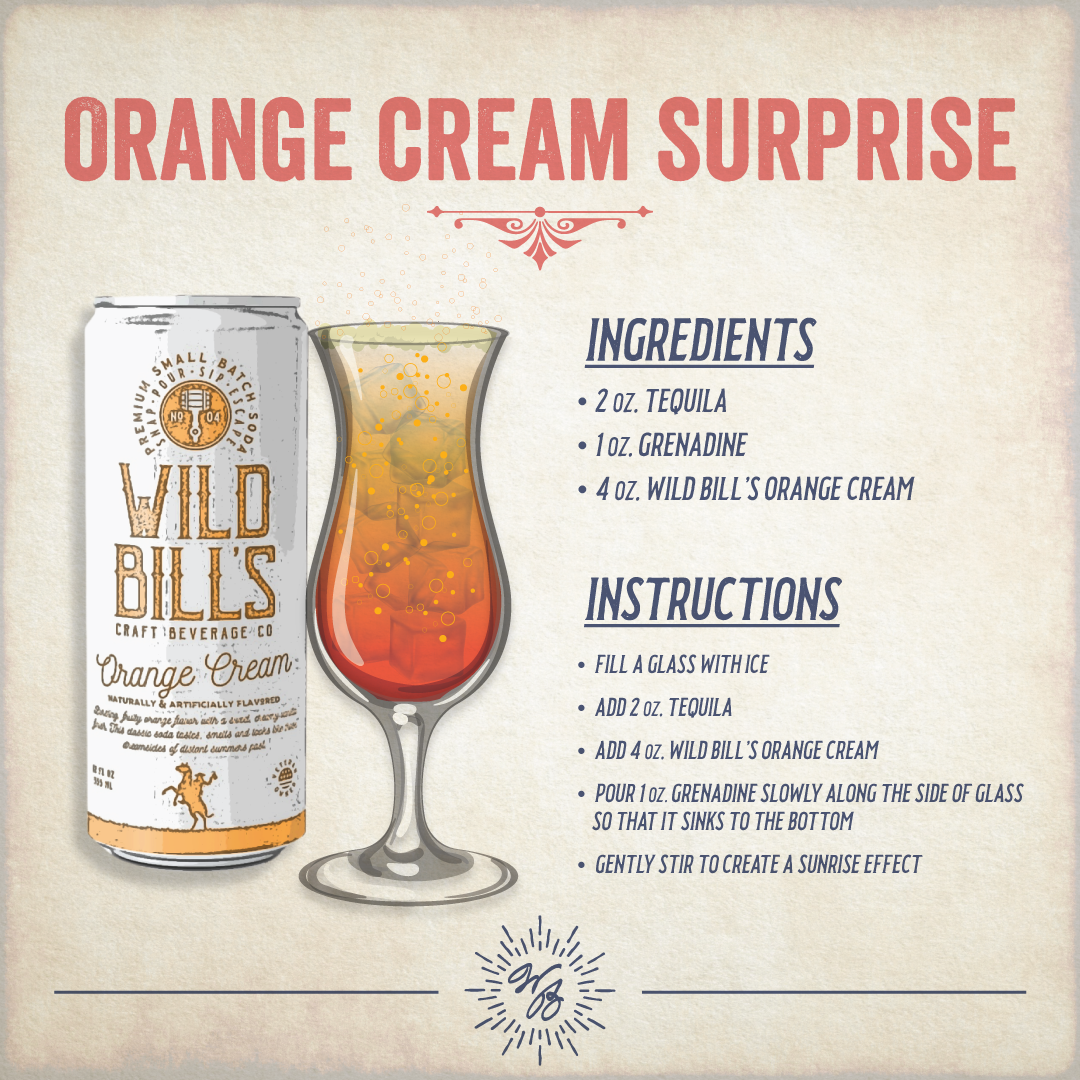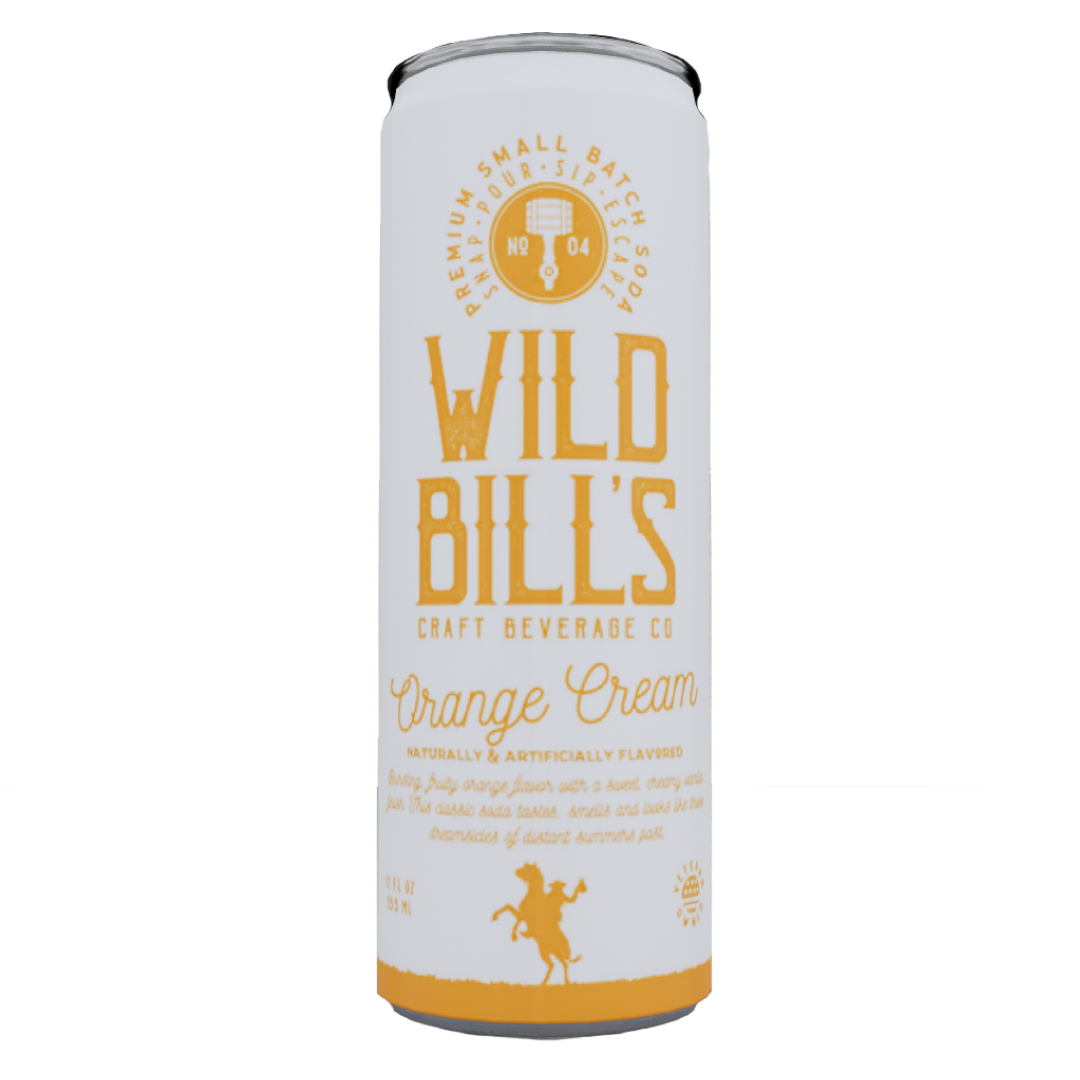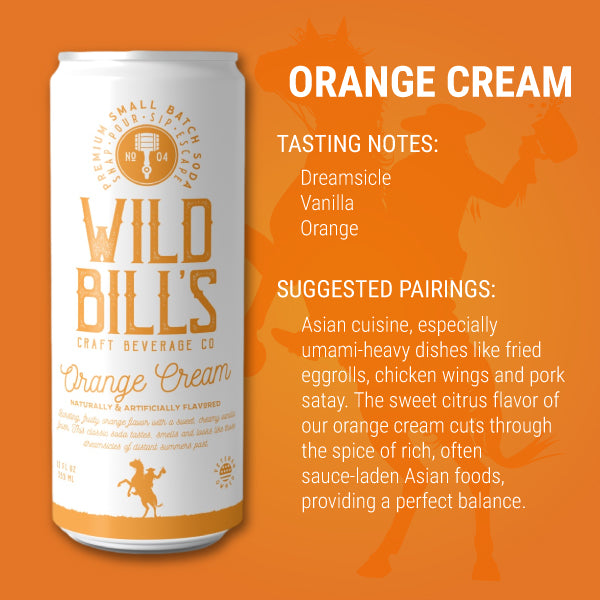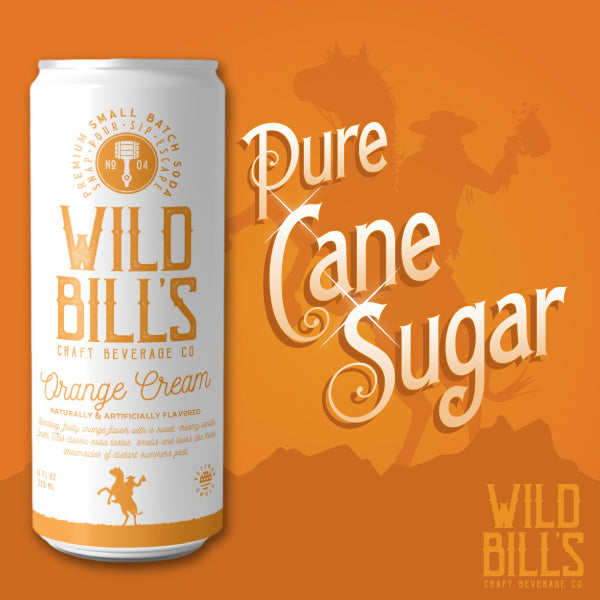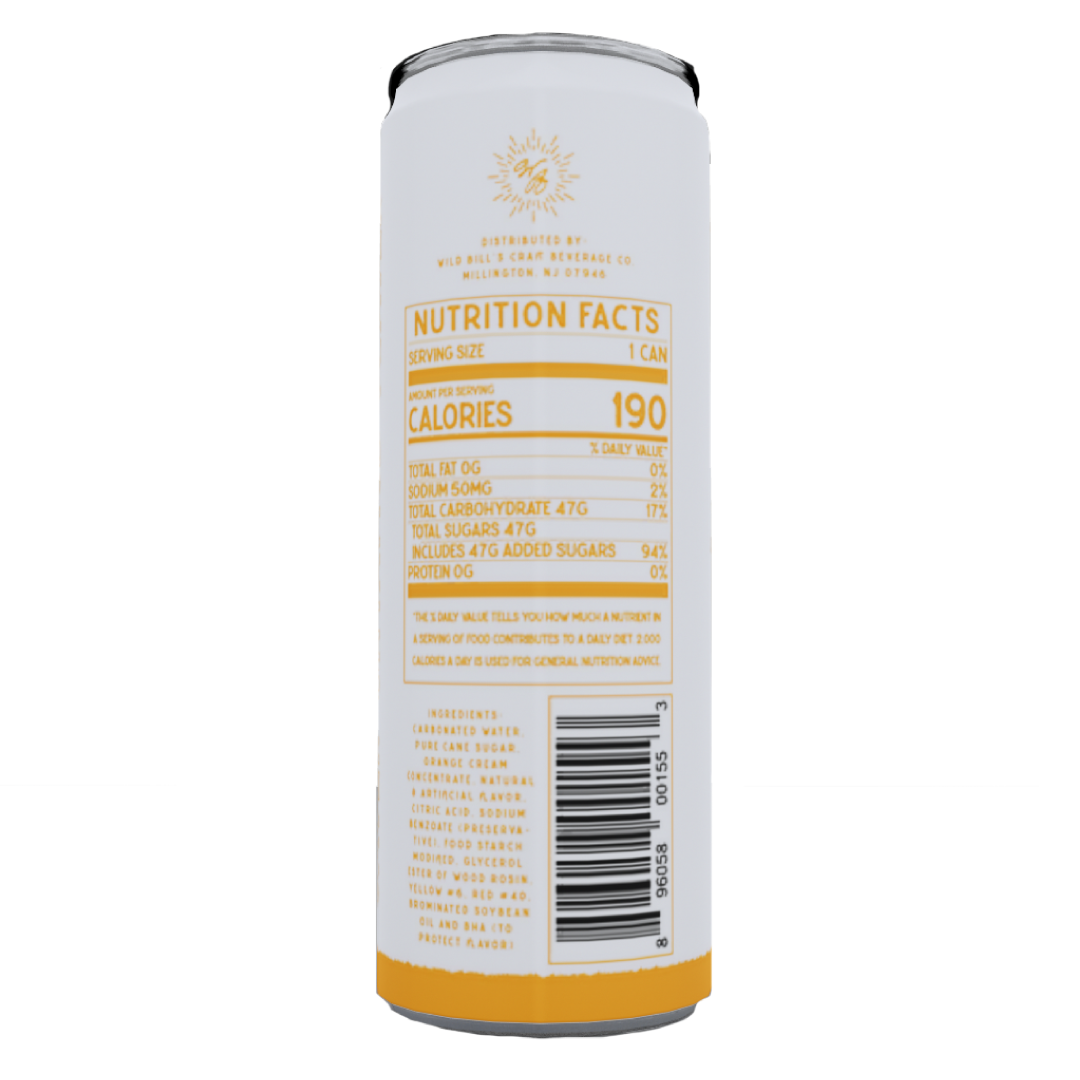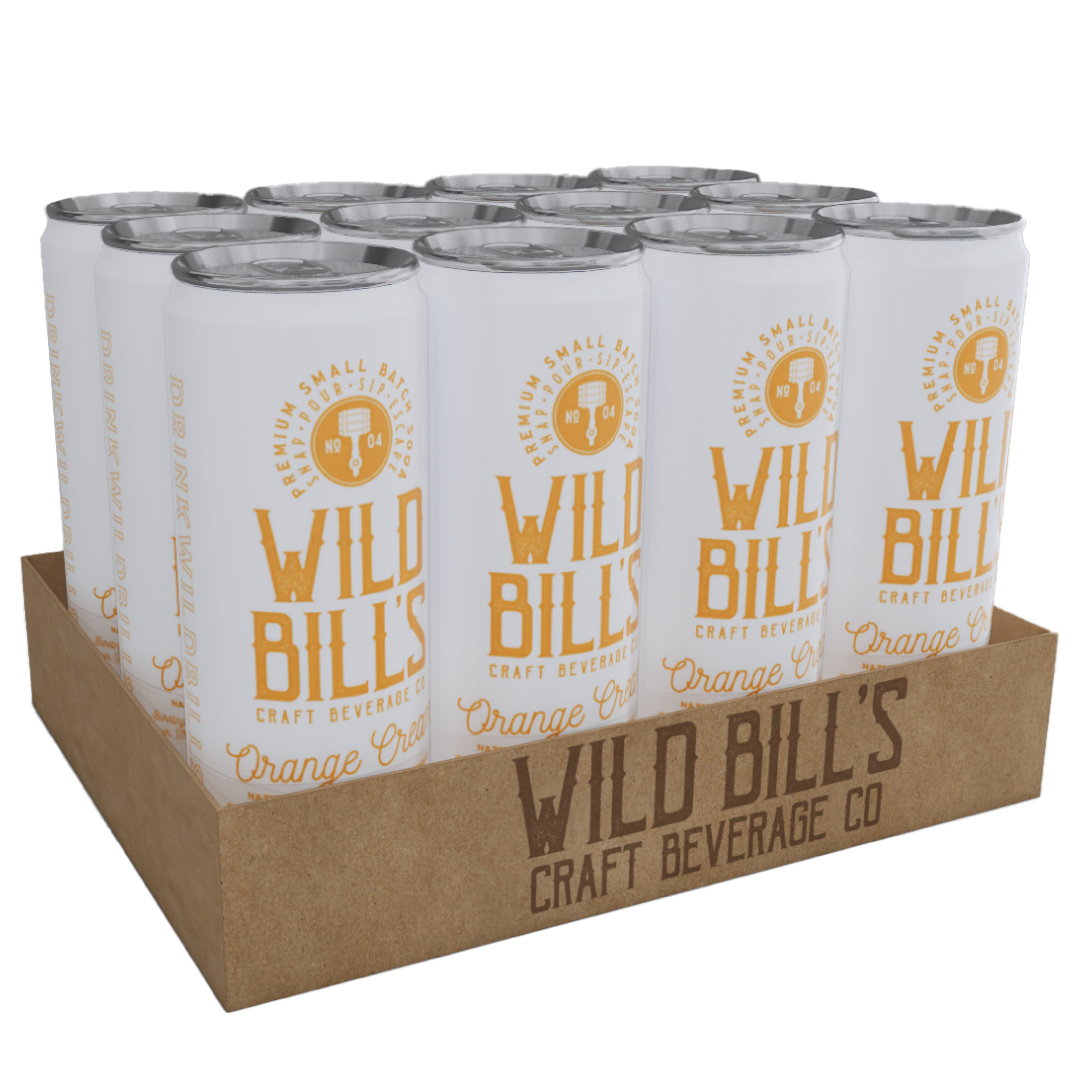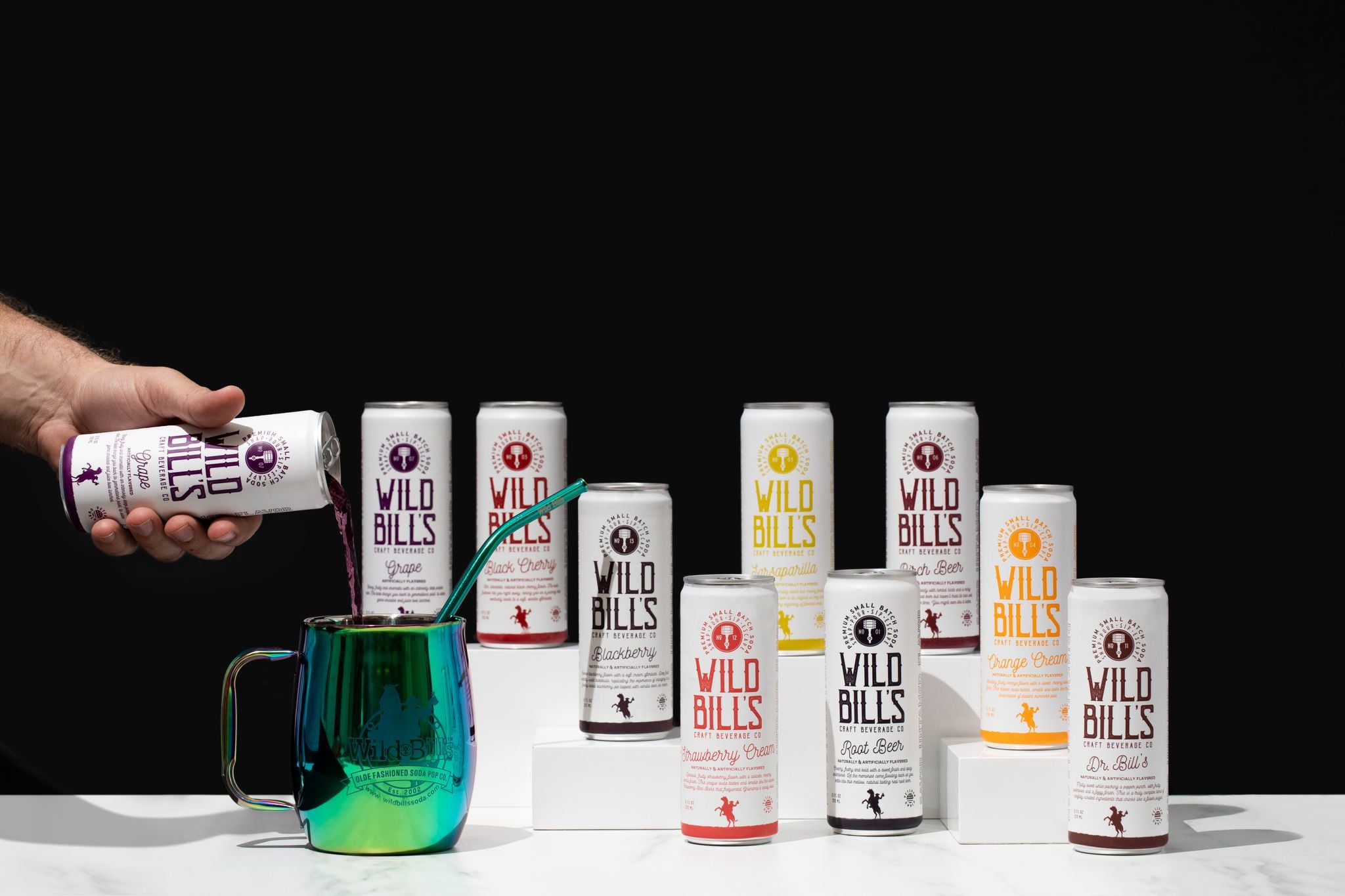 Originally we received Strawberry
by accident in the wrong packaging from Amazon.
We liked it so much we ordered two cases and we are about to order more.
– Tauna Sonn-Lemarbe

Creamy, Fruity, SWEET!
Bursting, fruity orange flavor with a sweet, creamy vanilla finish.
This classic soda tastes, smells and almost looks like those dreamsicles
of distant summers past.
Pure Cane Sugar
No High Fructose
Corn Syrup
Vegan
caffeine free
Gluten Free
Love the flavor and when I see wild bills at a event I always get a cup and keep getting the refills
To sweet
It's like drinking a can of sugar
Wild Bill's Craft Beverages
I remember having this flavor of drink when I was a child so it bought back many memories.
Company is a liar
Do not buy anything from this company. They promised to ship me replacement product and never did.
Didnt try
I have not tried this yet so I cannot review. When I saw the bromulated soybean oil as an ingredient I put it back.
Strong notes of flavor.
Citrus
Dreamsicle
Ice Cream
Pour-Sip-Escape
The perfect pairings.
Asian Wings
Eggrolls
Satay
Proudly Served By Those Who've Served.
As a veteran-owned and operated company, Wild Bill's Craft Beverage Co. does more than just serve up the most delicious, authentic, vintage sodas and craft beverages in America. We go out of our way to invest in the men and women who put their lives on the line for our great country, and for everyone who lives here.