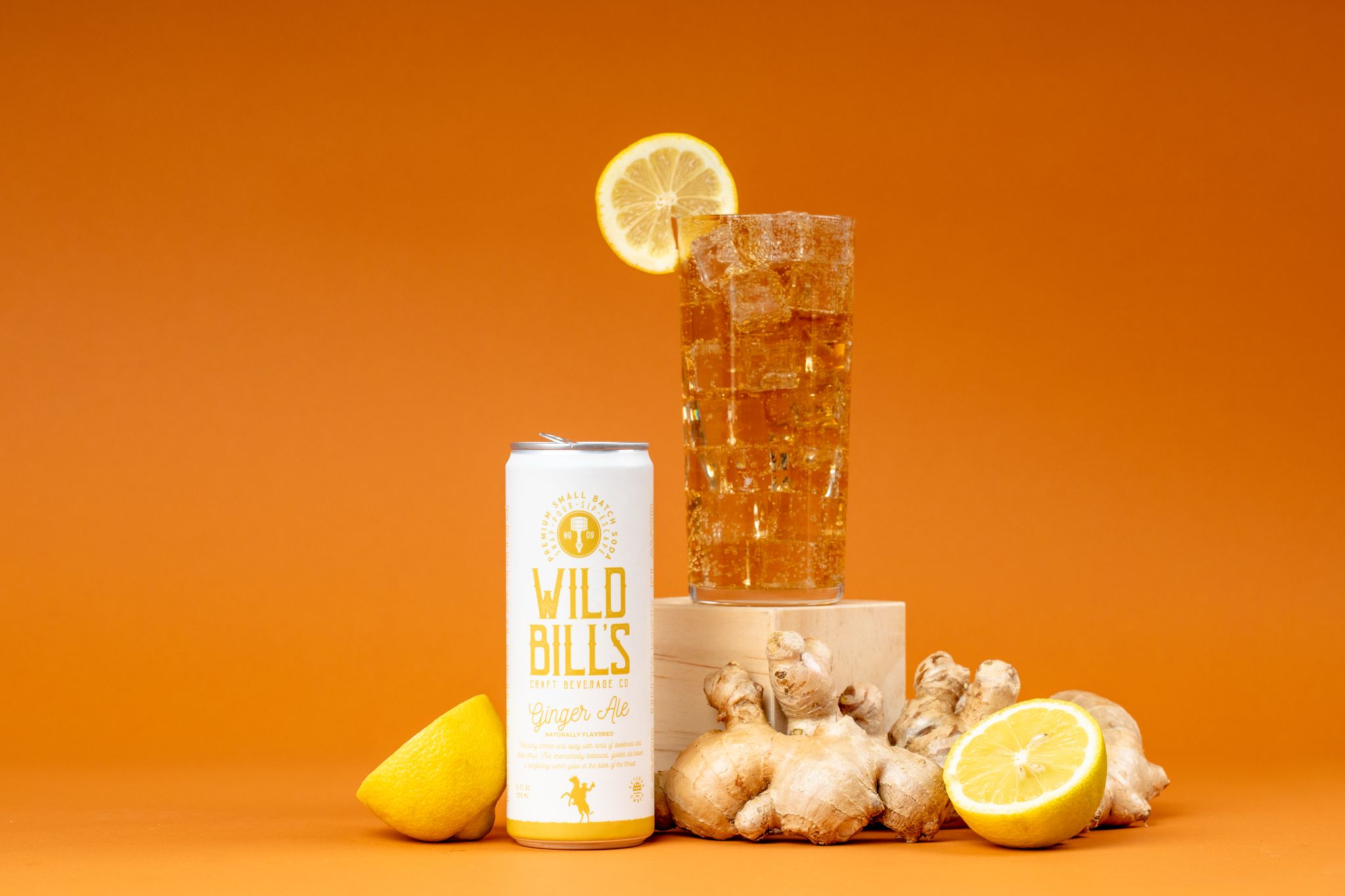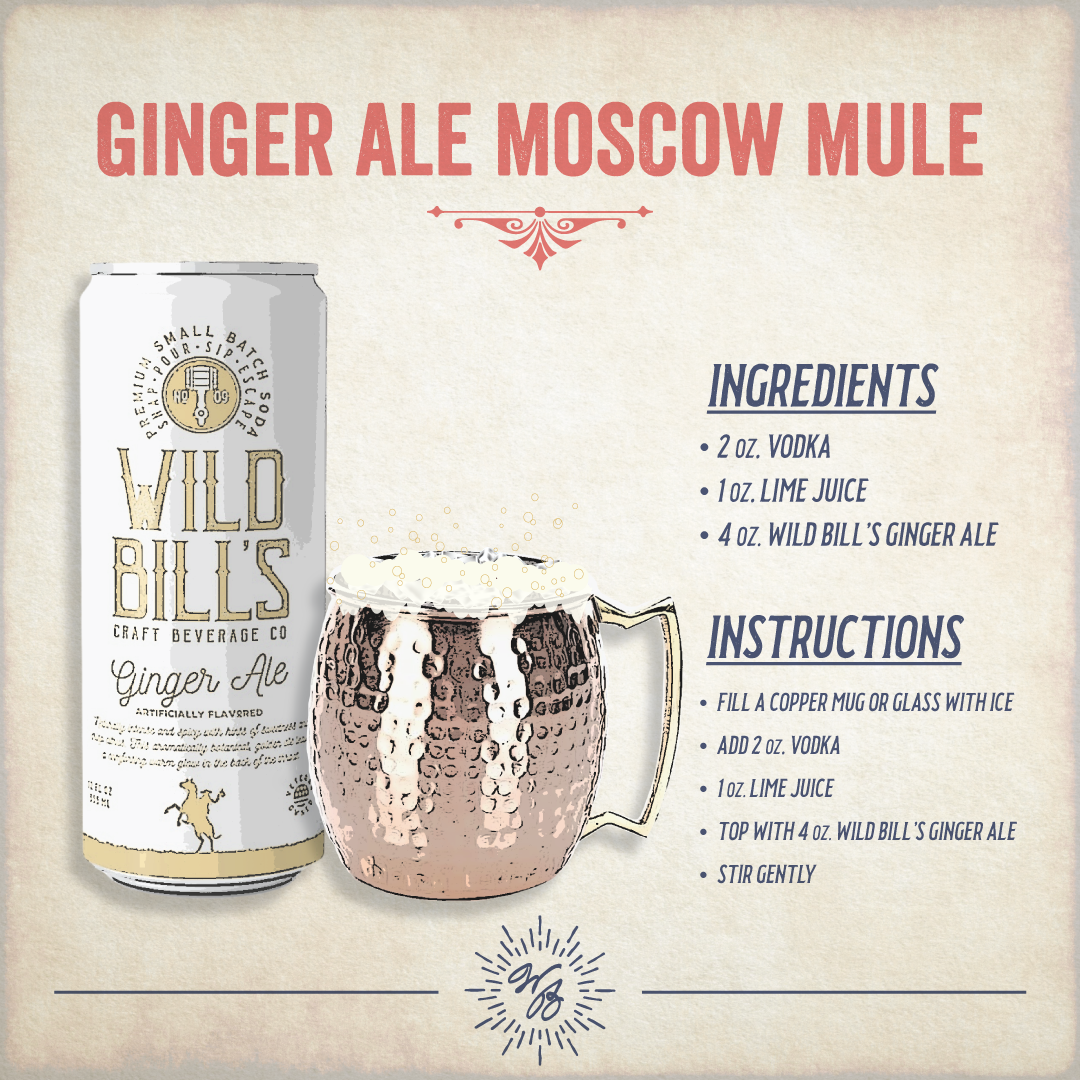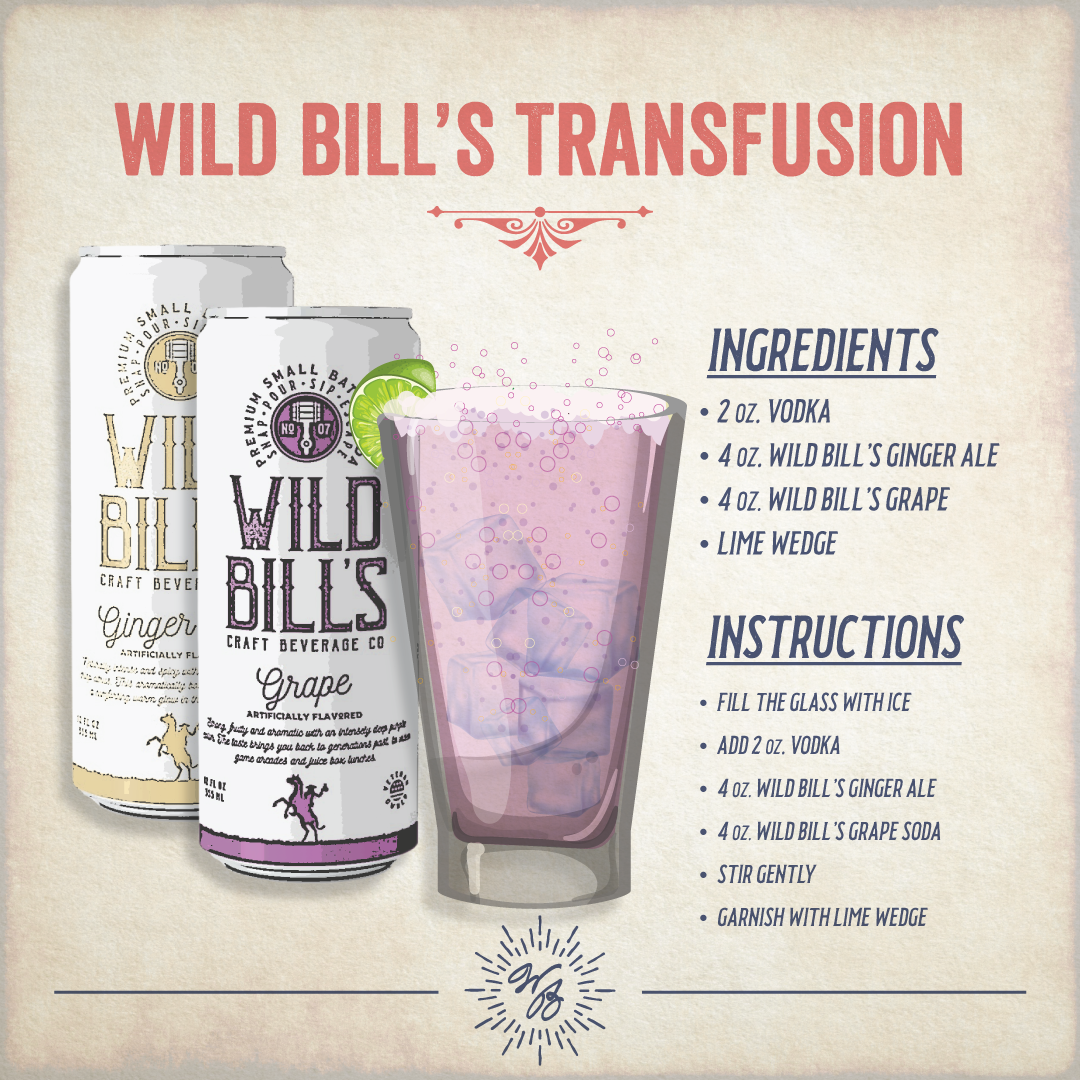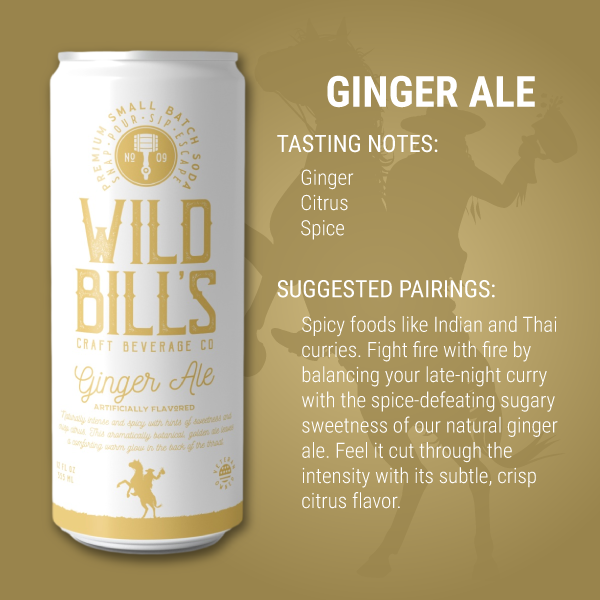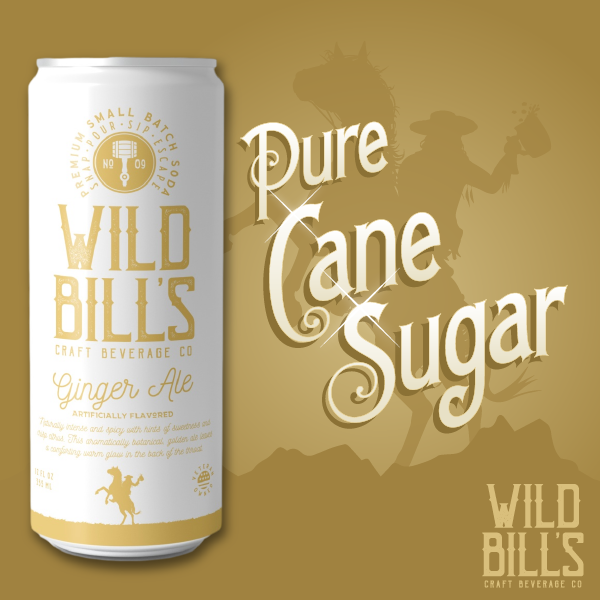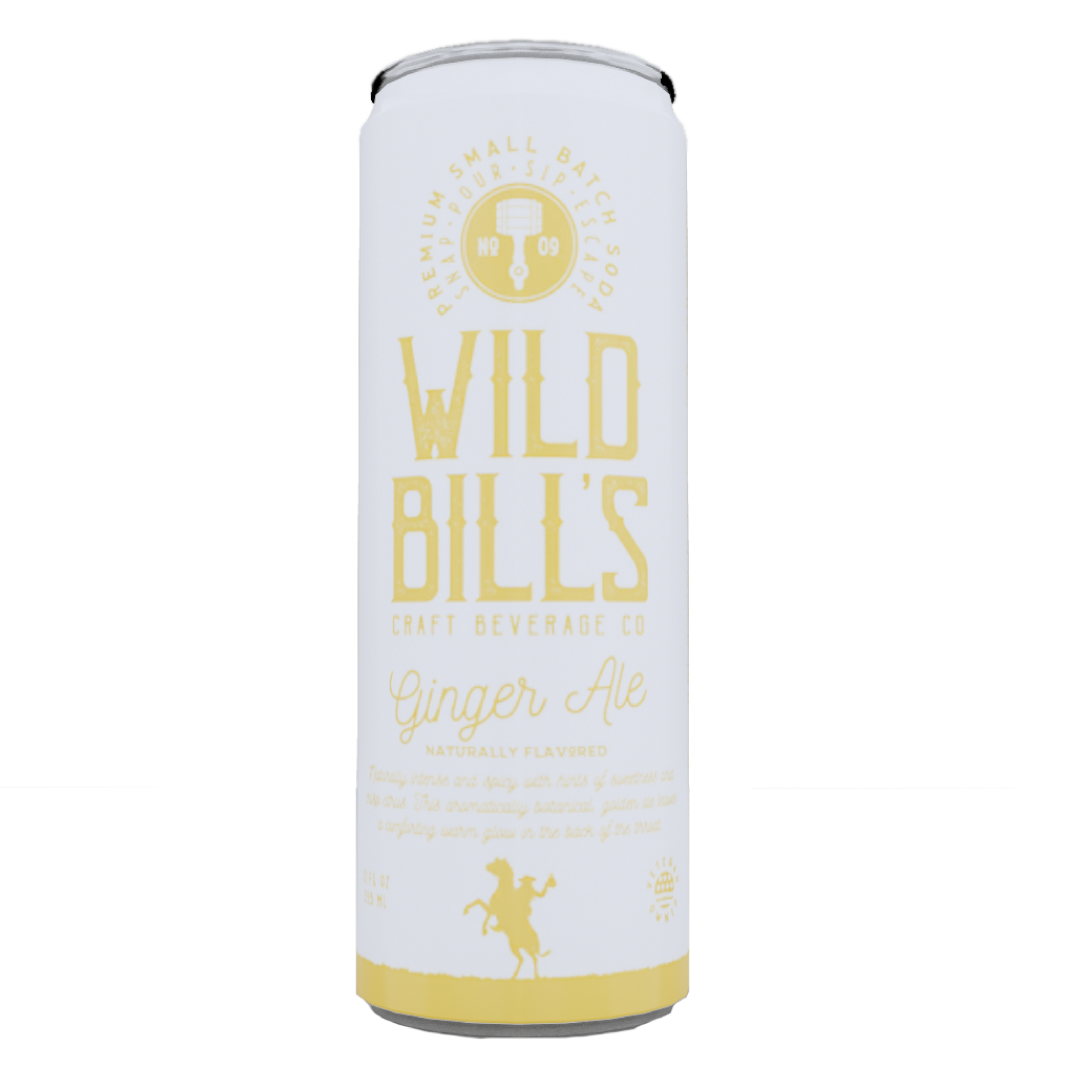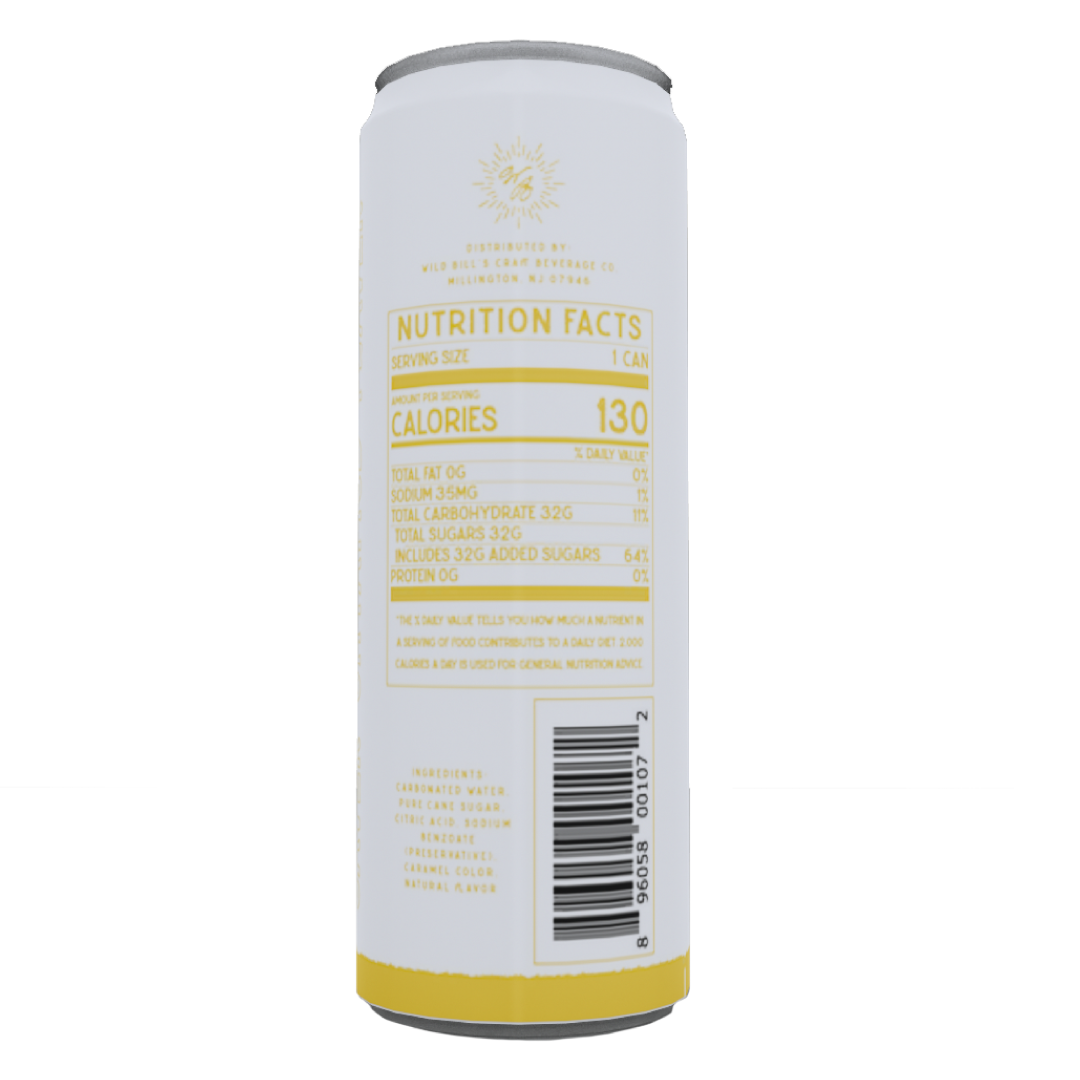 Originally we received Strawberry
by accident in the wrong packaging from Amazon.
We liked it so much we ordered two cases and we are about to order more.
– Tauna Sonn-Lemarbe

Spicy, Sweet, CRISP.
Naturally intense and spicy with hints of sweetness and crisp citrus.
This aromatically botanical, golden ale leaves a comforting warm
glow in the back of the throat.
Pure Cane Sugar
No High Fructose
Corn Syrup
Vegan
caffeine free
Gluten Free
EXCELLENT
I exclusively drink ginger ale, so as you can imagine I am not a fan of the common ginger ale brands(Schweppes, Canada dry, etc) so I drink smaller brands that often make a much better product. Wild Bill's is definitely one of them! Their ginger ale, still has the ginger kick but the smooth taste, no throat burn. It's also worth mentioning that the people who run the company are exceptional people. Good soda made by good people, what's not to love?
Very refreshing!
I think this ginger ale is great! I don't drink much soda anymore but I love that the ginger come in well, especially when I have nausea!
Want some delicious ginger ale?
Then this is what you want. Pure ingredients, pure flavor, pure quench. I'm on my 3rd order of this stuff (and all the other flavors), and I can't keep it in stock in my fridge between me and the kids. Great to have around for the warm weather. Just yum!
Best flavored ginger ale out there. Wish it weren't so costly.
Strong notes of flavor.
Citrus
Ginger
Spice Cinnamon
Pour-Sip-Escape
The perfect pairings.
Indian Chicken Tikka
Indian Samosas
Thai
Proudly Served By Those Who've Served.
As a veteran-owned and operated company, Wild Bill's Craft Beverage Co. does more than just serve up the most delicious, authentic, vintage sodas and craft beverages in America. We go out of our way to invest in the men and women who put their lives on the line for our great country, and for everyone who lives here.