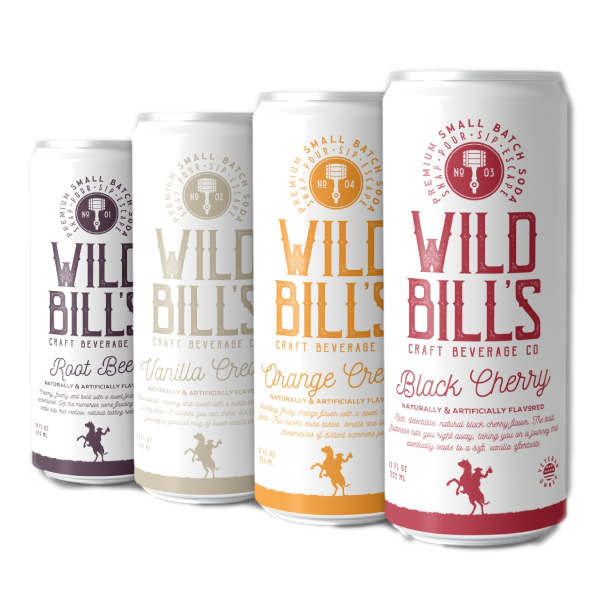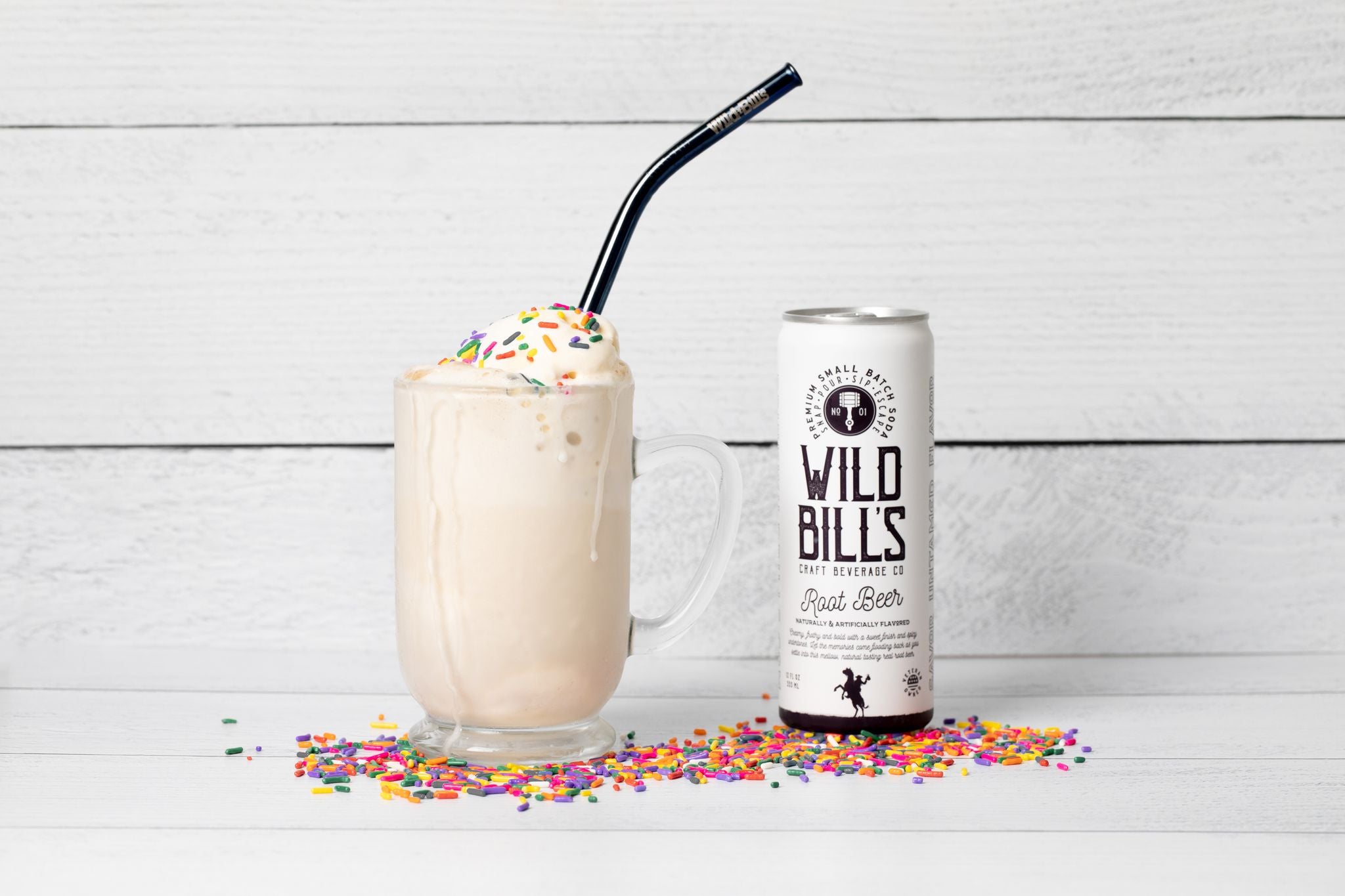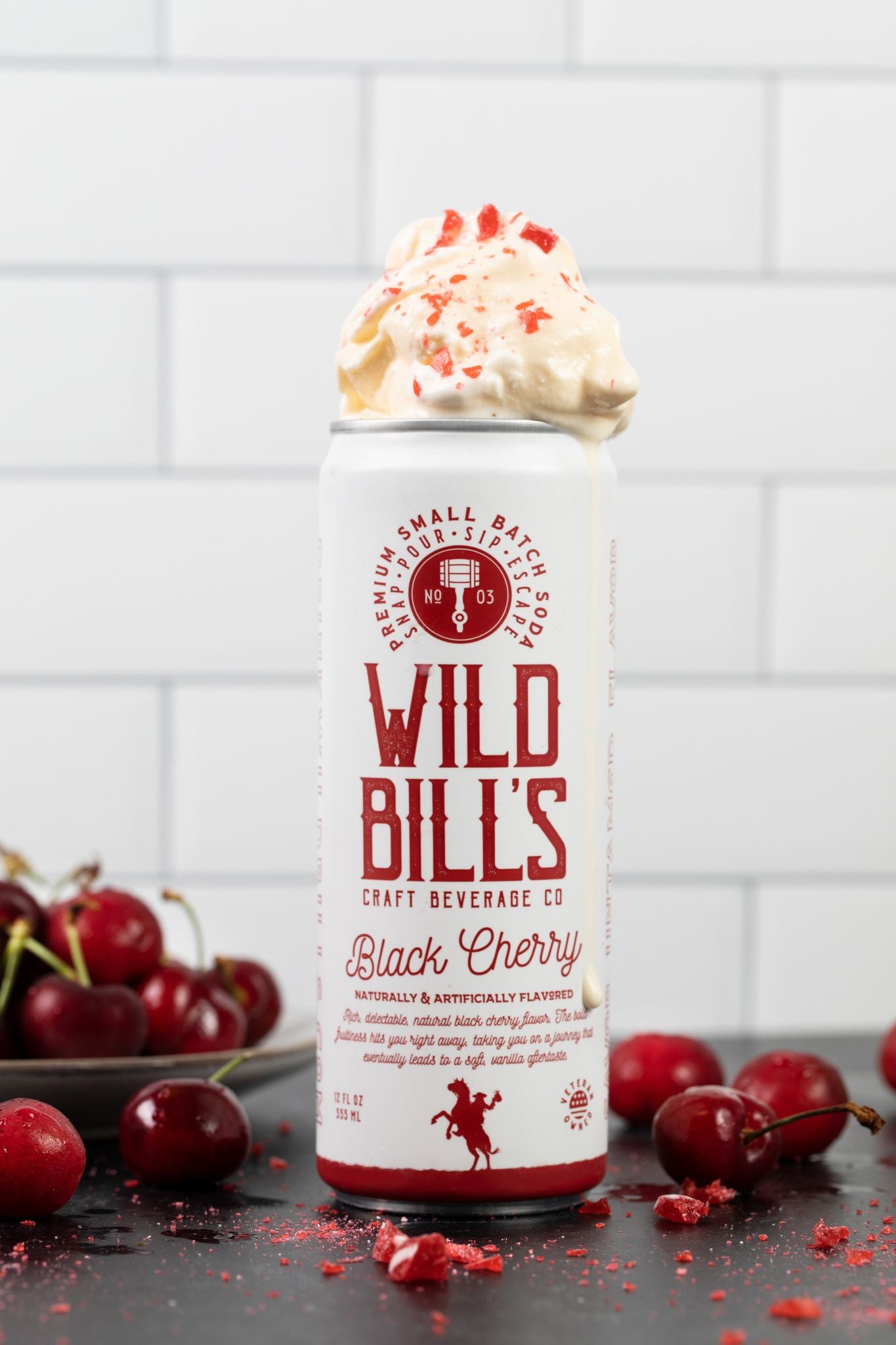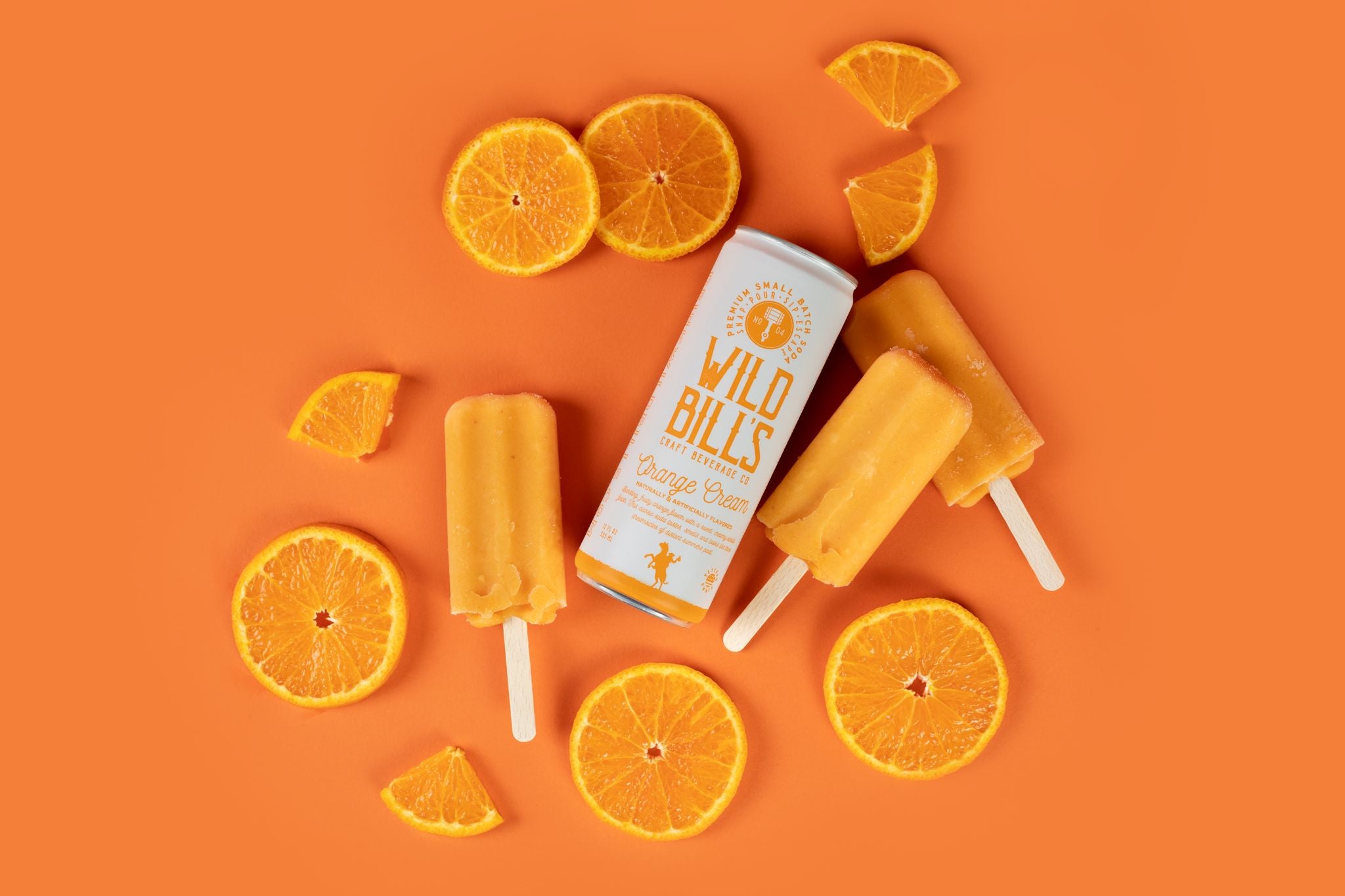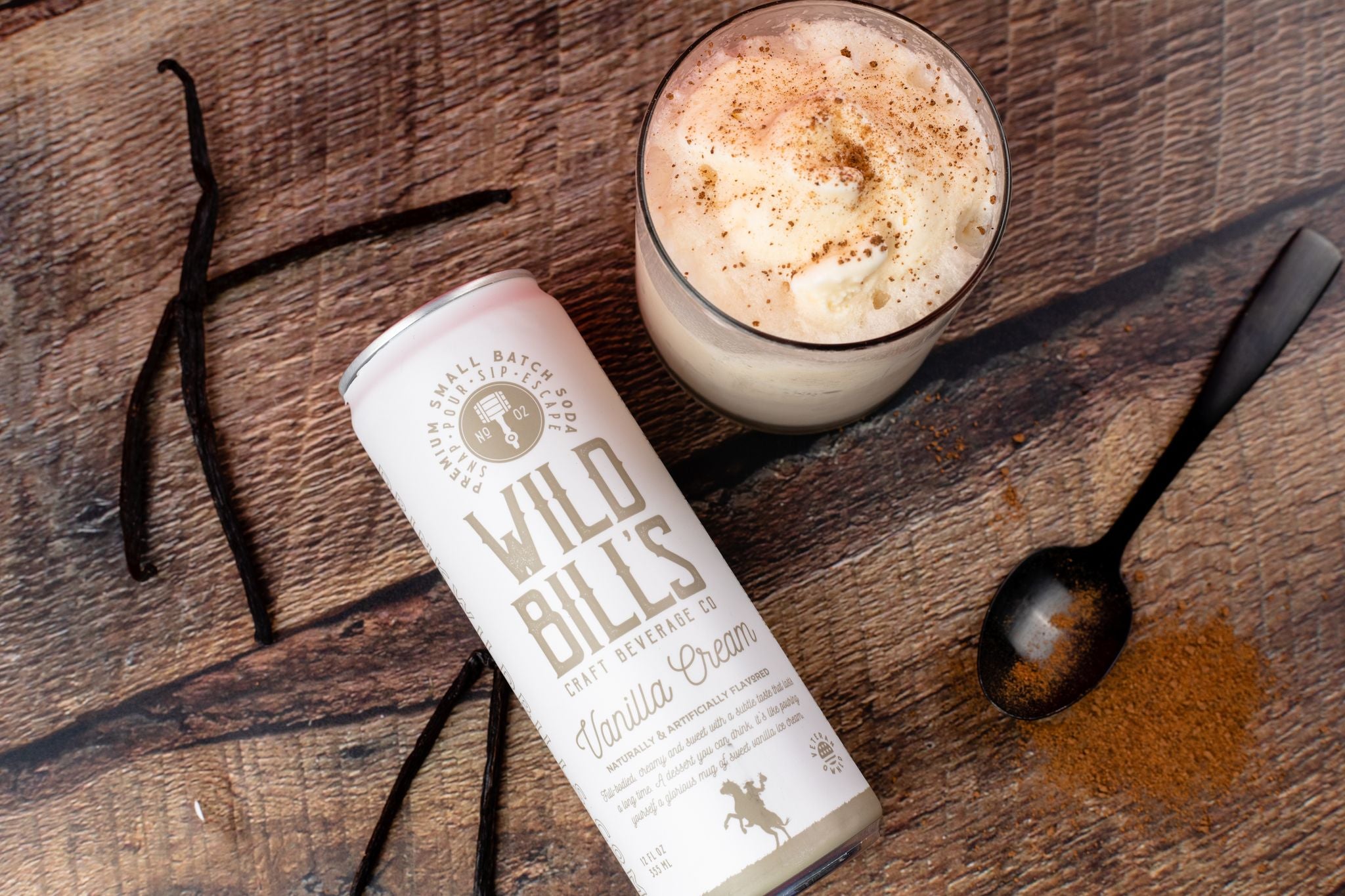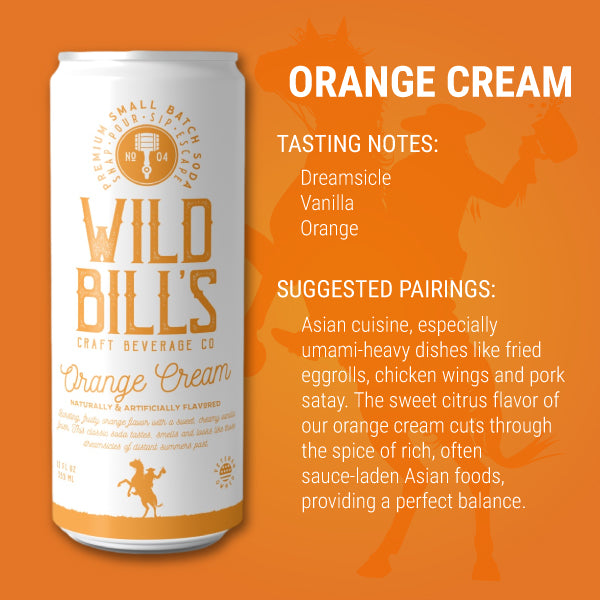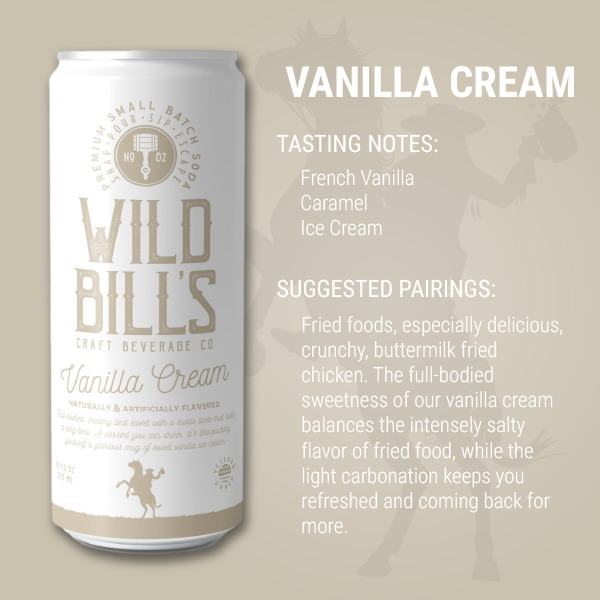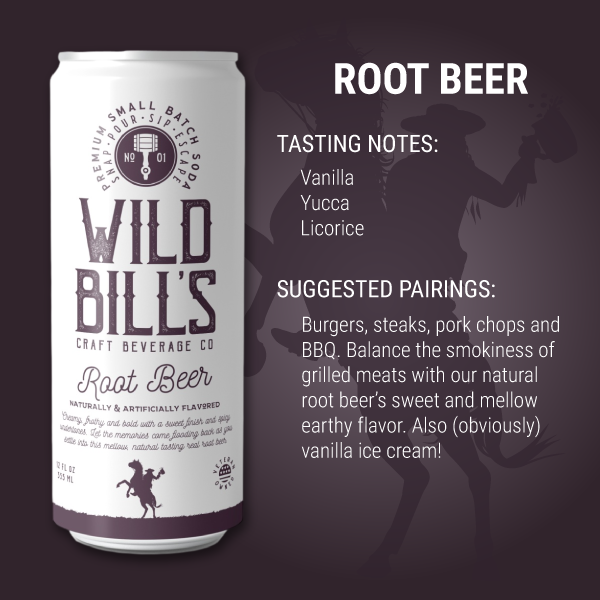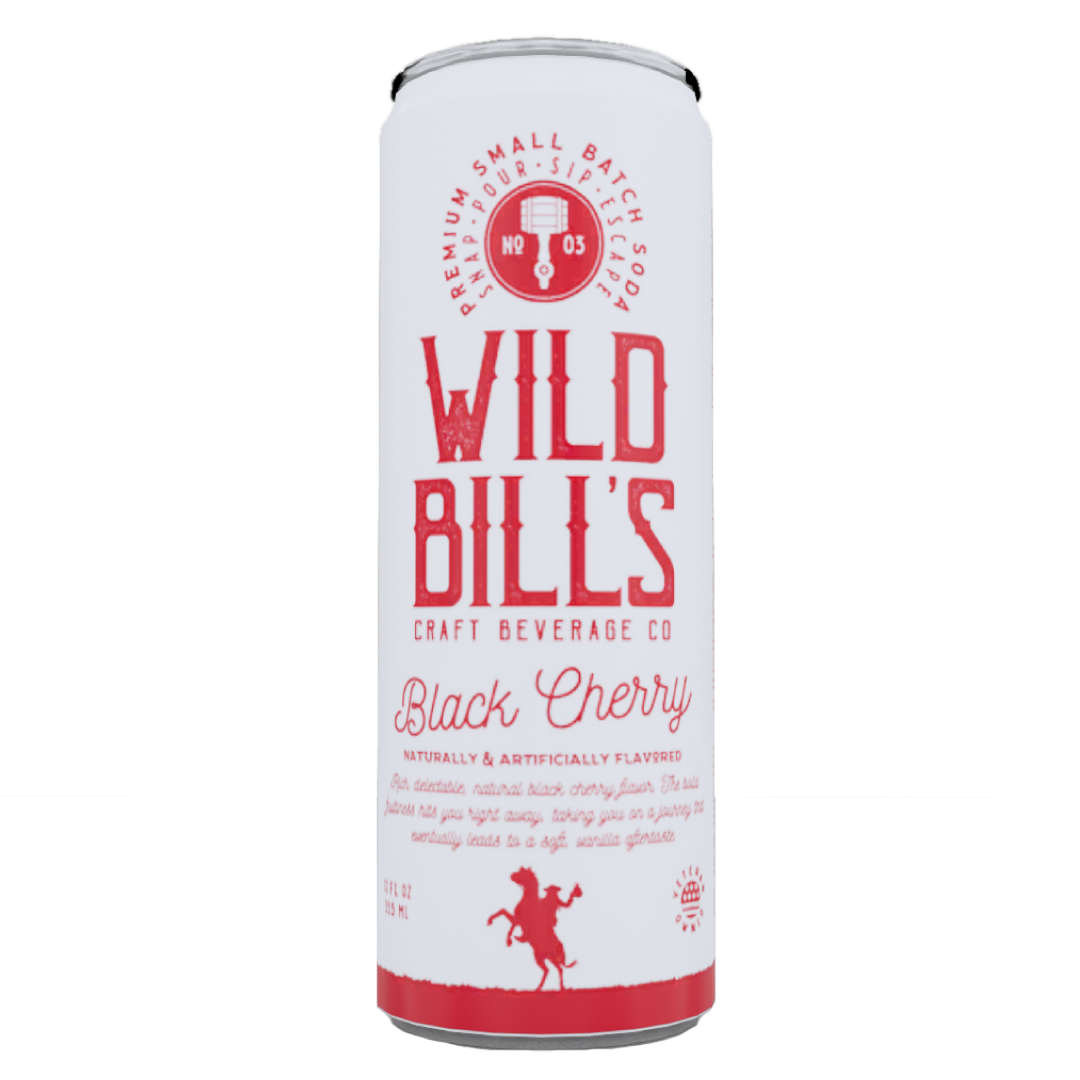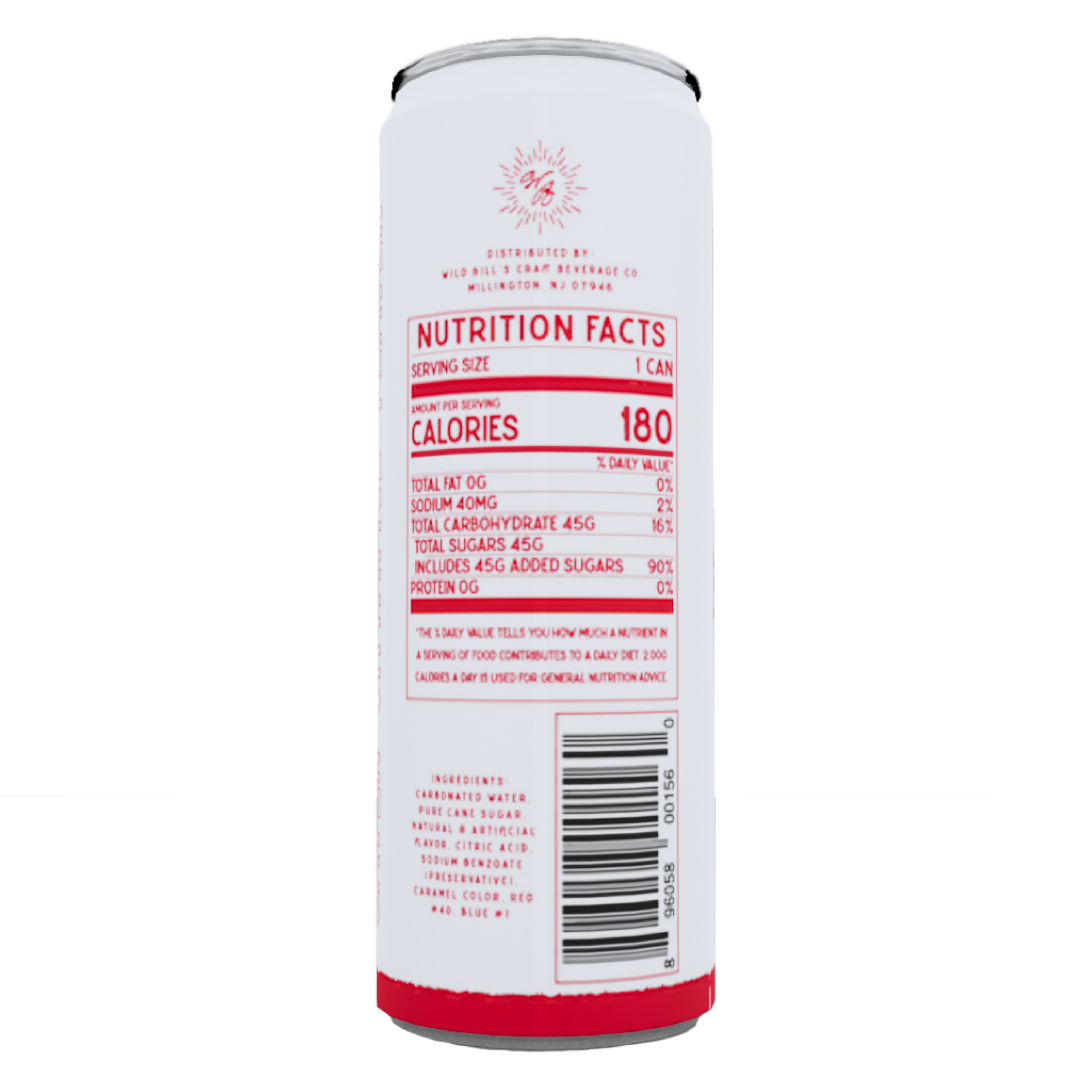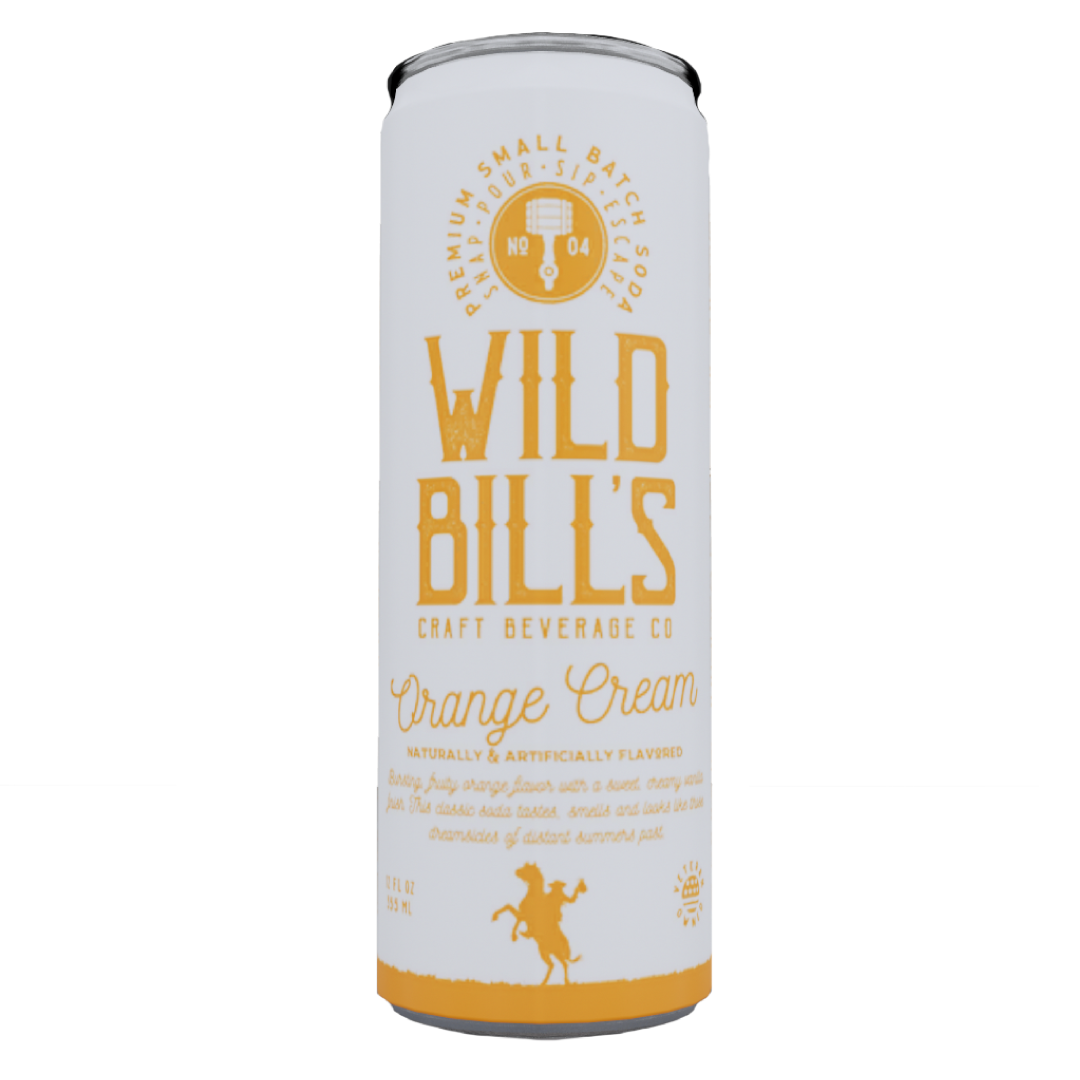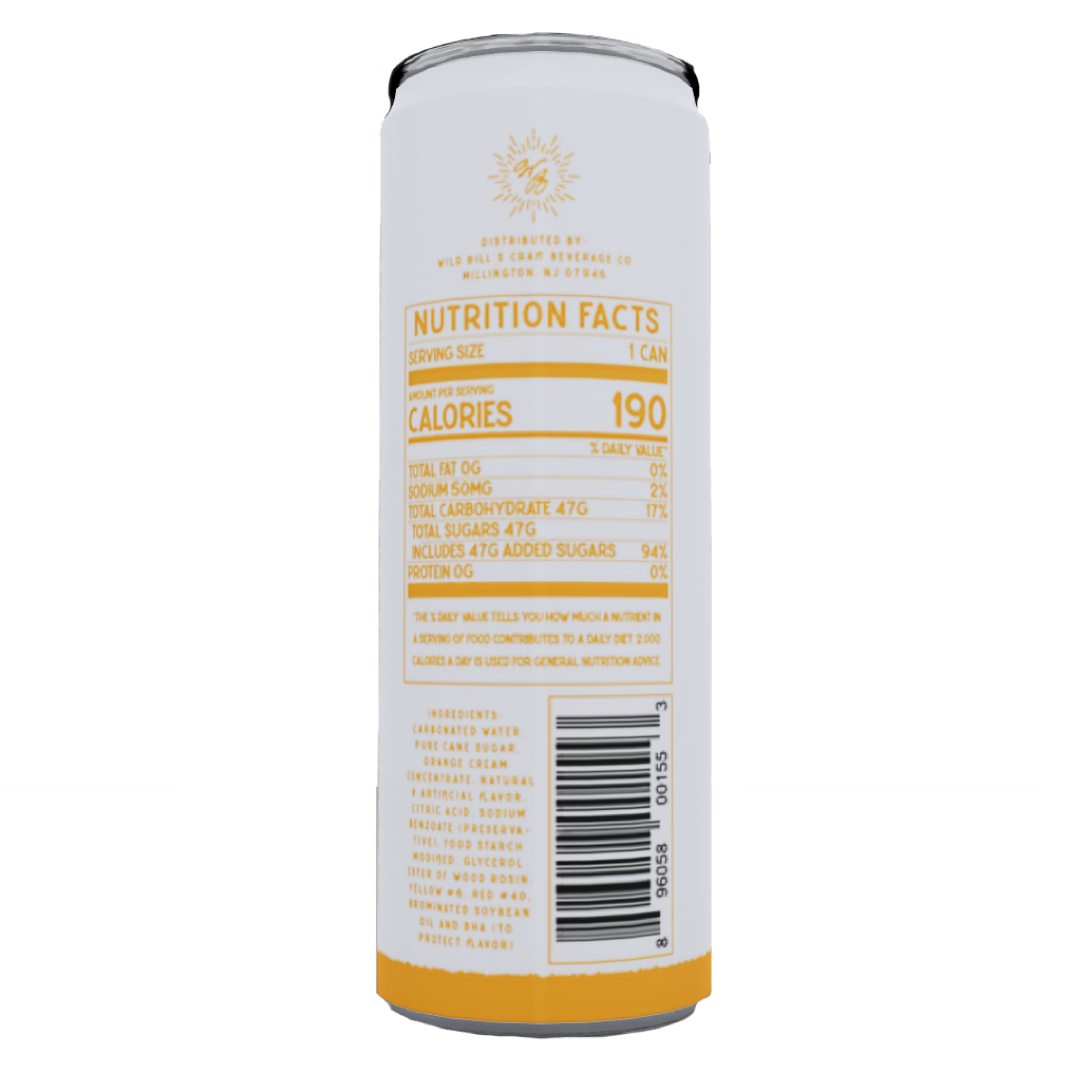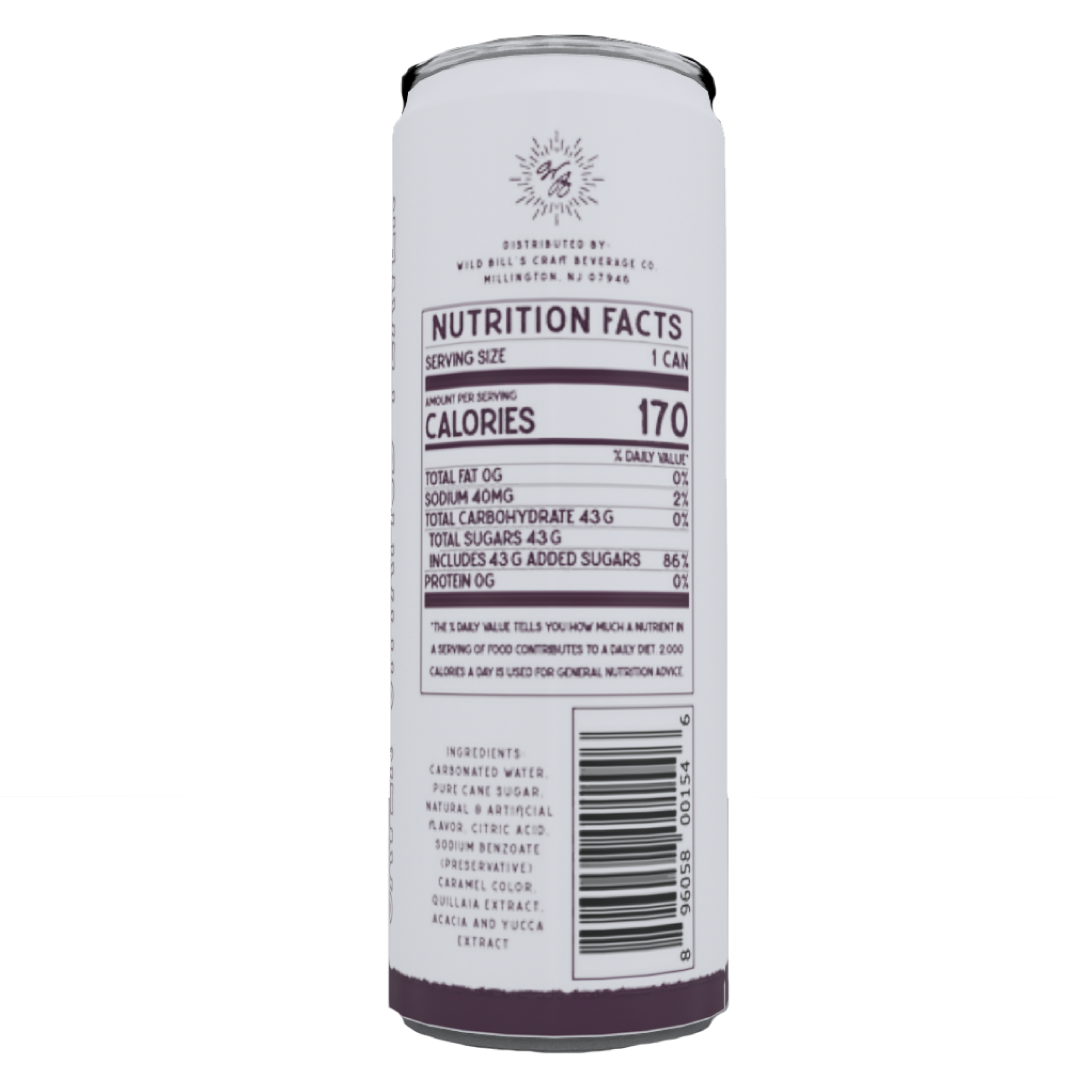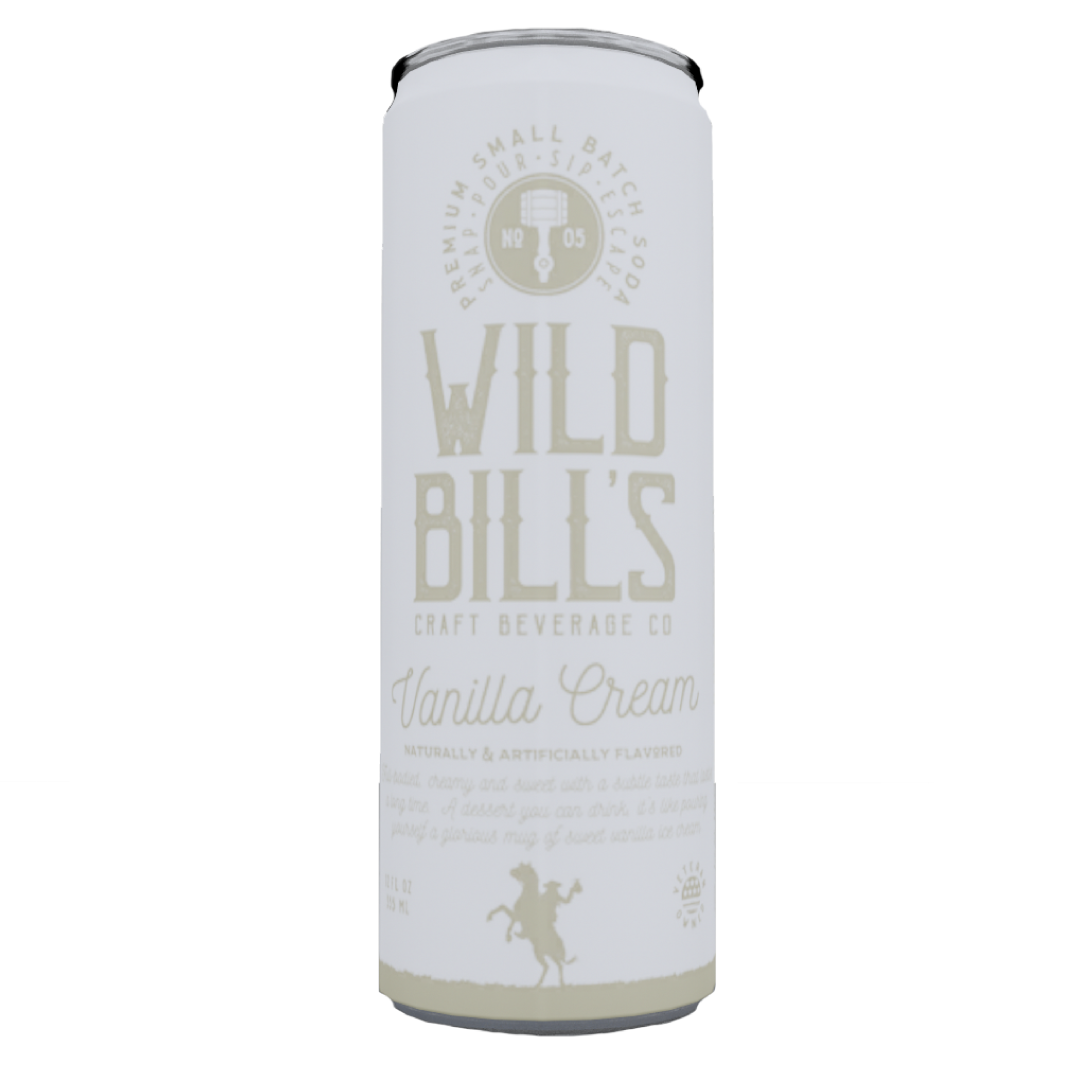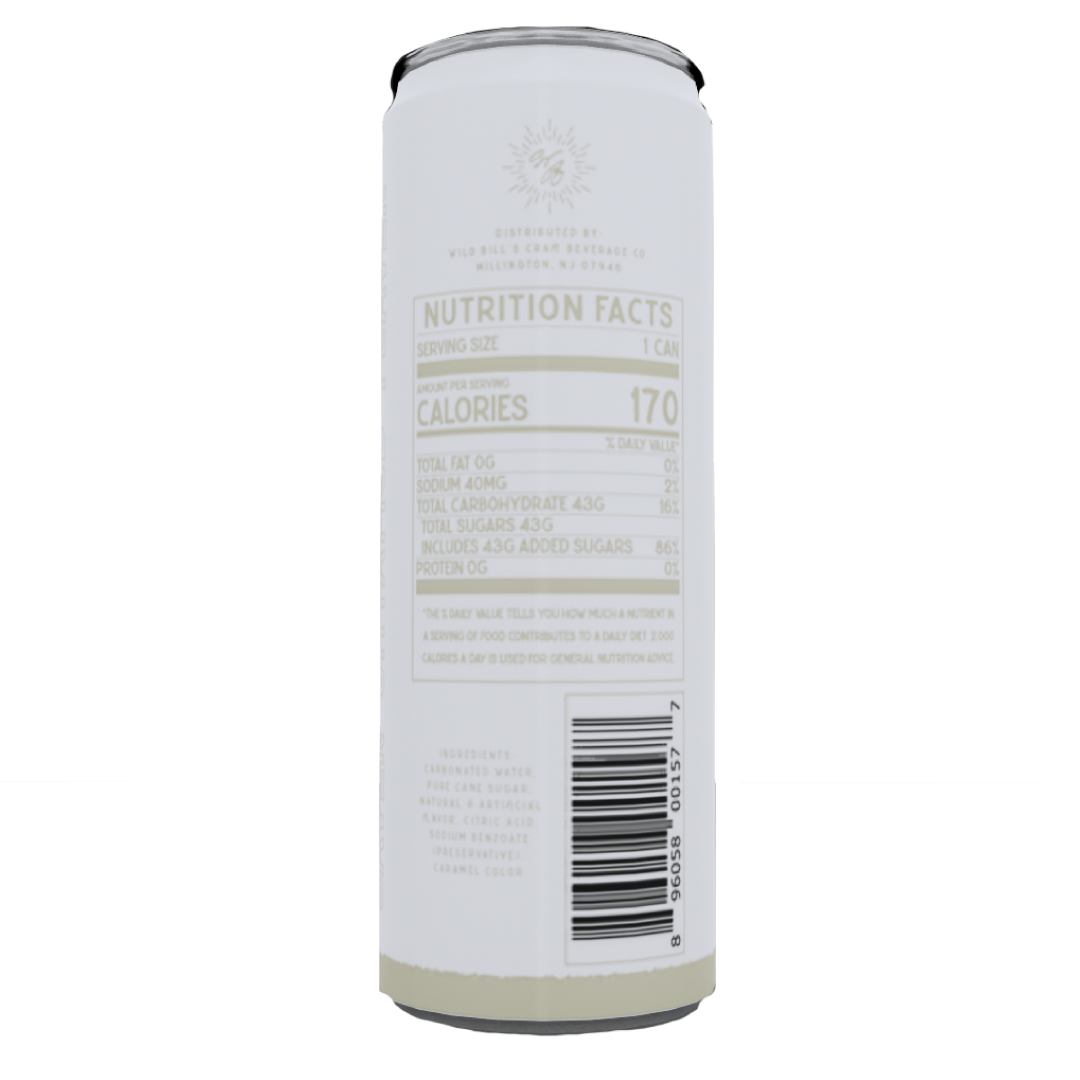 Wild Bill's Flavor Variety Pack - Craft Soda Pop, Pure Cane Sugar, NO High Fructose Corn Syrup, Lightly Carbonated (12 oz Cans, 4 Flavors, 3 of Each Flavor)
FLAVOR-PACKED VARIETY SAMPLER: Embark on a flavor adventure with Wild Bill's Flavor Variety Pack. This captivating assortment includes 3 cans of each: Black Cherry, Orange Cream, Root Beer, and Vanilla Cream. From classic olde-fashioned favorites to fruity delights, there's something to satisfy every craving.
NO HIGH FRUCTOSE CORN SYRUP: At Wild Bill's, we believe in crafting soda pop the right way, using only the finest ingredients like Pure Cane Sugar. Our beverages are caffeine-free, vegan-friendly, low in sodium, and gluten-free, ensuring a delightful and guilt-free experience.
LIGHTLY CARBONATED INDULGENCE: Our lightly carbonated craft sodas deliver a refreshingly full flavor that pairs perfectly with meals, cocktails, mocktails, and snacks. Elevate your tasting experience with these premium, small-batch sodas, each designed to bring back cherished memories.
SNAP, POUR, SIP. ESCAPE: Crack open a can and let the flavors transport you to days gone by. These beverages offer more than just taste; they provide an escape to simpler moments and fond memories. With Wild Bill's Flavor Variety Pack, every sip is a nostalgic adventure.
VETERAN OWNED & OPERATED: Veterans are at the heart of our mission at Wild Bill's, with many leading the way. By choosing our products, you're not just enjoying exceptional beverages but also supporting those who've bravely served our country. Your choice makes a difference and contributes to our commitment to veterans.
| | |
| --- | --- |
| Weight | 11 lbs |
| Dimensions | 0 × 8 × 8 in |
Little Store in The Little Belt Mountains of Montana, we are getting great reviews on the products we are offering. Thanks, Dan. Manager of the Neihart Inconvenience Store.
The Flavor Was There, But the Bubbles Weren't
Don't get me wrong - I LOVE Wild Bill's. I first came into contact with it at the 2023 C2E2, and it was utterly amazing. I finally ordered some of the variety pack for myself and it came exceedingly quickly to my surprise. Like, within a few days of ordering. However when I opened the package, a third of the cans were dented and/or swollen from excess shaking. The Box itself had no padding or bubble wrap - just the cardboard box and some cardboard to keep the cans upright. So while I still drank the sodas, they were flat and one of the cans exploded on me. Still tasted good, though.
Howdy Alexander,
Thank you for your honest review and for your support of Wild Bill's. We're thrilled to hear you enjoyed the flavors, but we're genuinely sorry to learn about the issues you experienced with the shipping and the condition of the cans.
We take the quality of our products seriously and want to make this right for you. We're sending out a new complimentary variety pack to give us another shot with the shipping.
Thank you for bringing this to our attention. If you don't receive the variety pack within the next 5-7 business days, please let us know.
Best regards,
Michael Russo
Chief Growth Officer
Wild Bill's Craft Beverage Co.
Happy after a con
I was happy to see the Labor Day sale happen so I could take a chance at the Wild Bills sodas post-convention.
I loved seeing them back and had to try a couple other flavors.
I liked them all. I'm planning on buying the ginger ale in a little bit.
No more waiting for festival season to roll around.
I used to wait all year for festival season to come around. One of the highlights for me was the Wild BIll's Soda booth. I'd bring my mug and sample a bunch of different flavors and each one offered it's own delights. I knew you could order it online but always put it off for some reason. One day I got an offer for a package deal that struck my fancy so I took a shot. Man I should have done this sooner. With free shipping, this service is worth every penny. Everything was well packed and safe when it arrived.
Let me talk about the actual craft soda for a second. I view these not as an everyday beverage, but as a treat much the same way some view their favorite dessert. I love that there is no corn syrup and the carbonation is a little less than mas market soft drinks.The cream soda is far and away my favorite but I also enjoy the root and birch beers and the orange cream soda as well. The Black Cherry to me is just ok, a bit too sweet, but that's just my preference.
The only negatives I have is sometime the seems on the can labels line up with the hole so you can feel it when you're drinking straight from the can. Honestly this is the slightest of irritations and not enough to knock a star off for.
Thanks for some tasty liquid treats Wild Bill's
Original Flavors Variety Pack 12-Pack