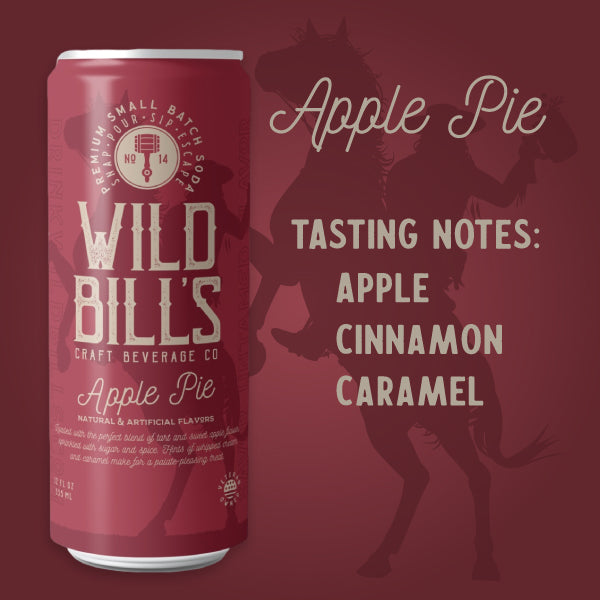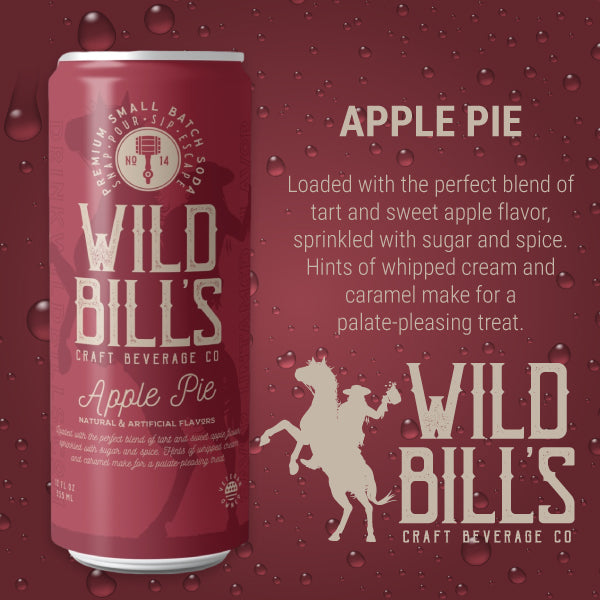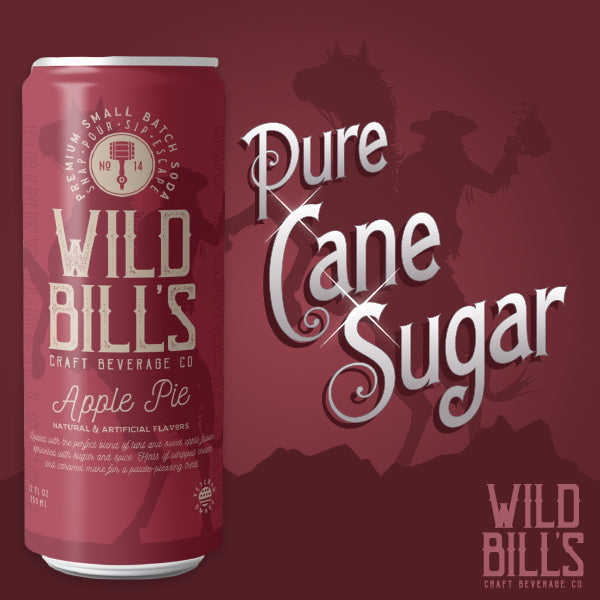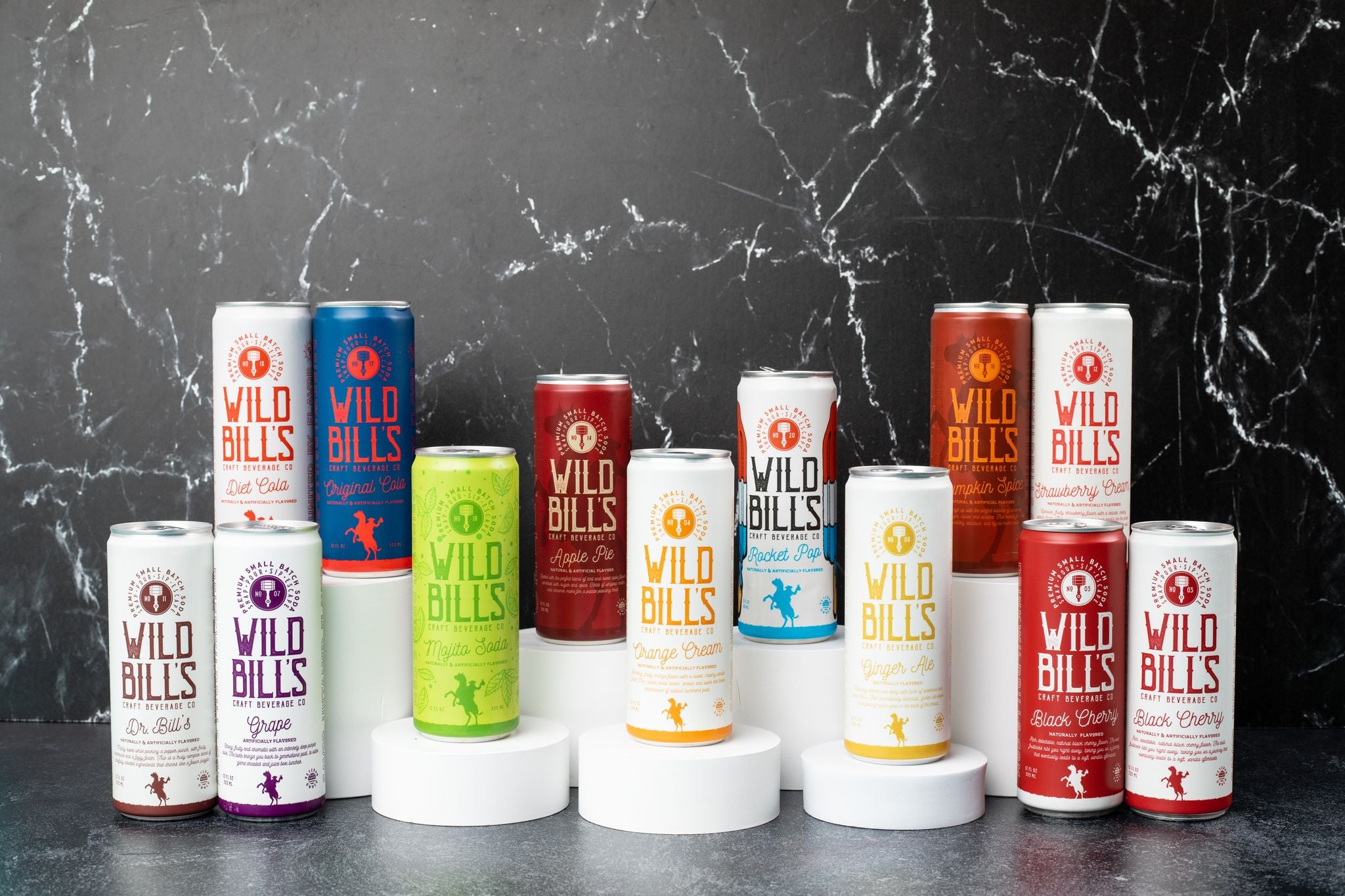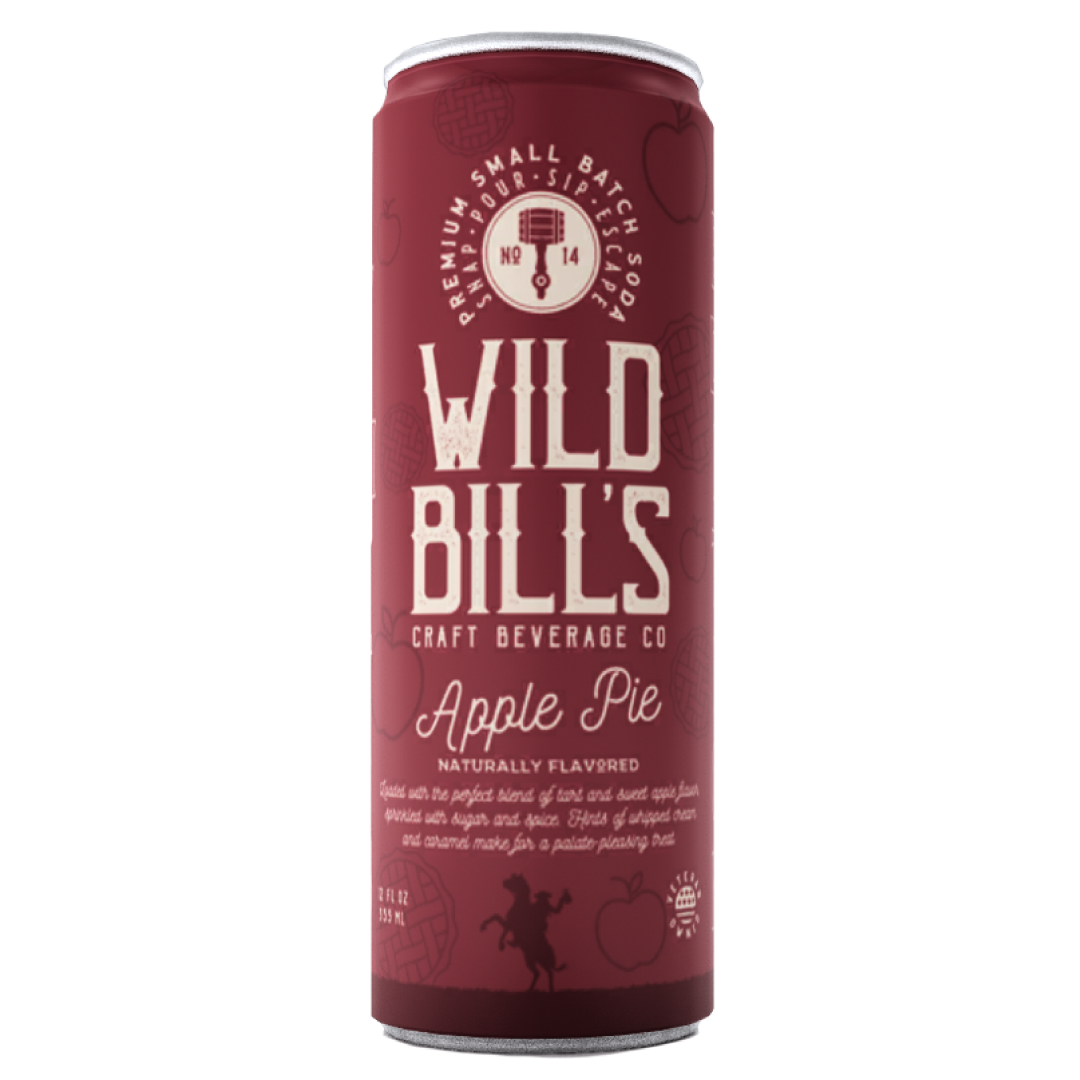 Originally we received Strawberry
by accident in the wrong packaging from Amazon.
We liked it so much we ordered two cases and we are about to order more.
– Tauna Sonn-Lemarbe

Sugar, Spice, NICE.
Loaded with the perfect blend of tart and sweet apple flavor,
sprinkled with sugar and spice. Hints of whipped cream and caramel
make for a palate-pleasing treat.
Pure Cane Sugar
No High Fructose
Corn Syrup
Vegan
Caffeine free
Gluten Free
It's Pie In A Can!
It has all the flavors you want in a great apple pie. Cinnamon, vanilla (for the ala mode part), and of course the bright apple to finish it off. Great soda, glad I tried it!
Do not buy
Y0u might get expired soda like I did. Do not buy.
Howdy Lance,
I'm really sorry to hear about your experience with our Apple Pie soda. I want to assure you that any existing stock of our Apple Pie flavor was produced within the last 3-6 months and should have a clearly labeled 'Best By' date of sometime in 2025 on the bottom of the can.
It's possible you received a damaged or spoiled can somehow, and for that, I apologize. To make it right, we'd like to send out a complimentary variety pack to you, on the house. Since I don't see your name in our system, could you please email your mailing address to MichaelR@WildBillsSoda.com so we can get that sent out to you?
Thank you for bringing this to our attention.
Best regards,
Michael Russo
Chief Growth Officer
Wild Bill's Craft Beverage Co.
Deliscious!
Delicious and very different! We like this but fell in love with the pumpkin.
Should be year round not limited
Delicious and Refreshing
Amazing soda! Tastes just like apple pie. Highly recommended.
Strong notes of flavor.
Apple
Caramel
Cinnamon
Pour-Sip-Escape
The perfect pairings.
Appetizer Meats
Cheeses
Fruit
Proudly Served By Those Who've Served.
As a veteran-owned and operated company, Wild Bill's Craft Beverage Co. does more than just serve up the most delicious, authentic, vintage sodas and craft beverages in America. We go out of our way to invest in the men and women who put their lives on the line for our great country, and for everyone who lives here.