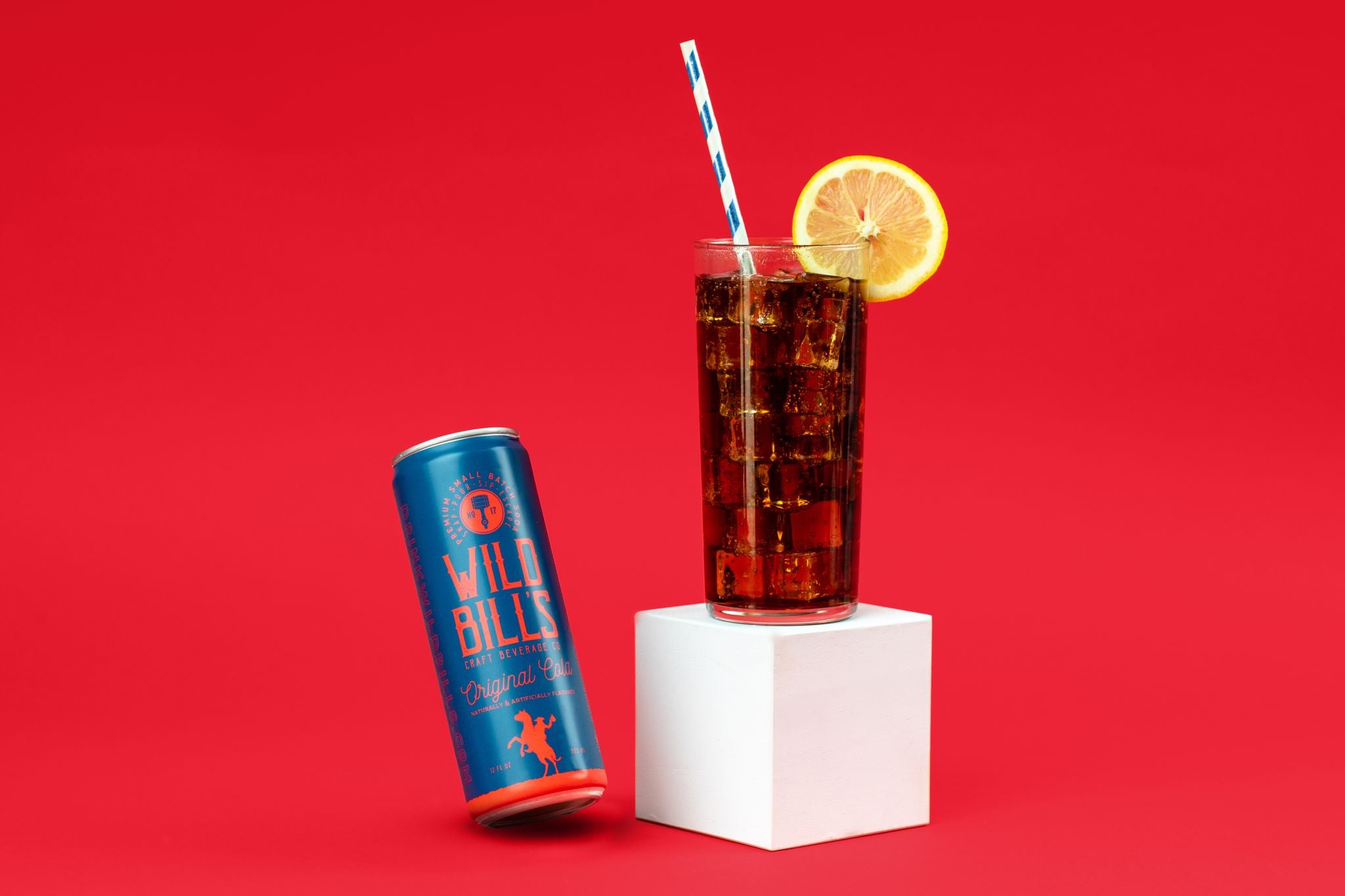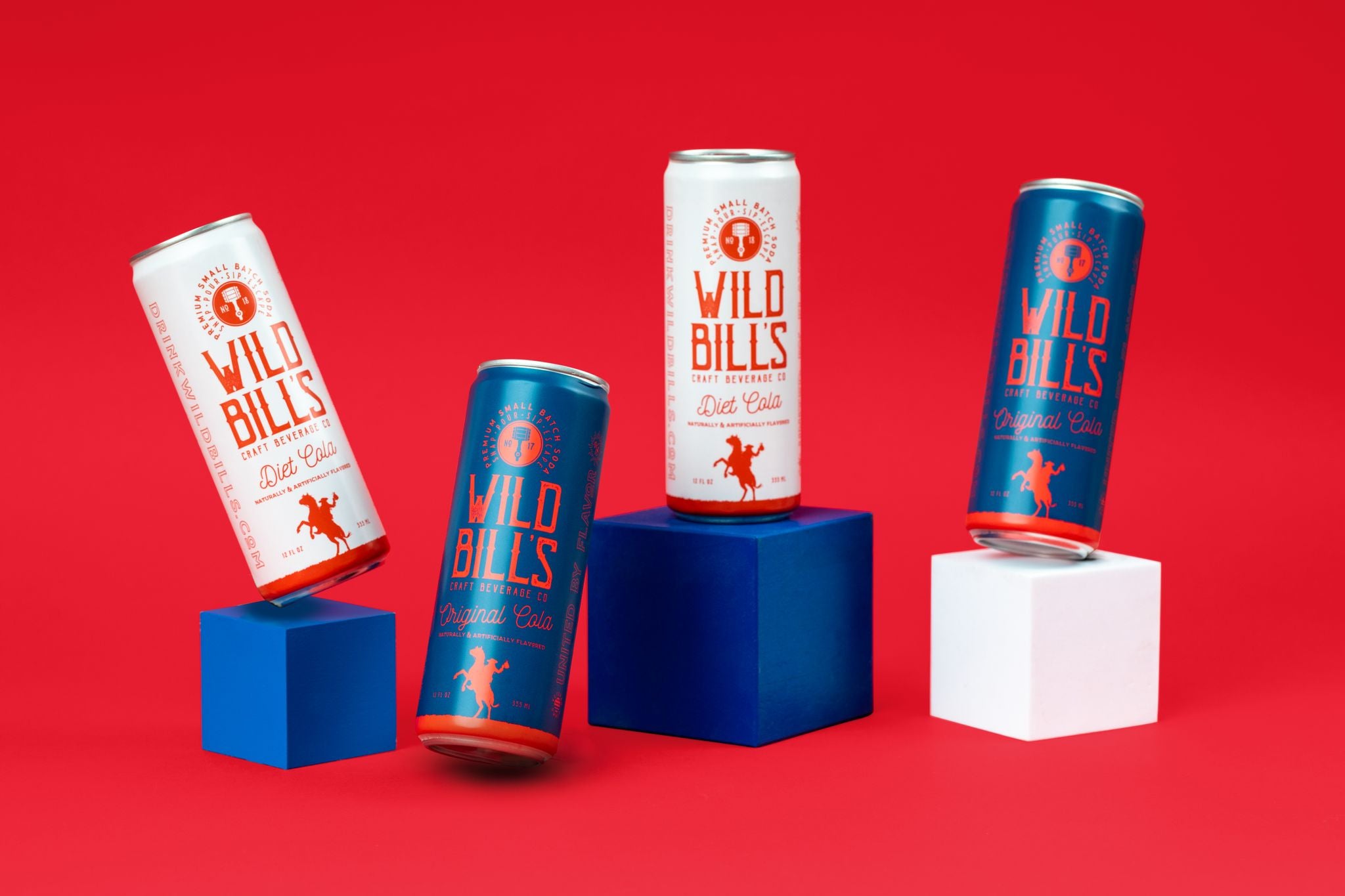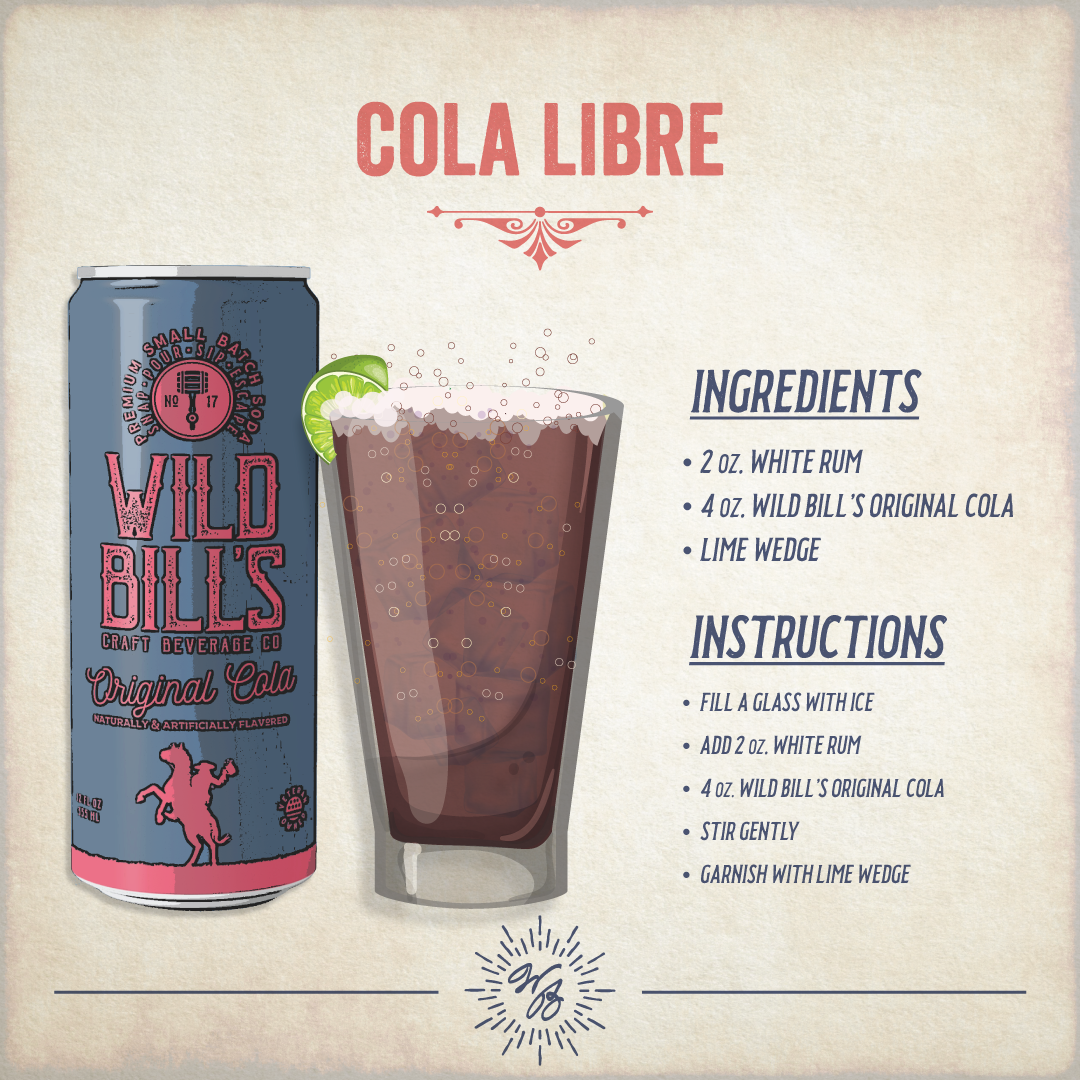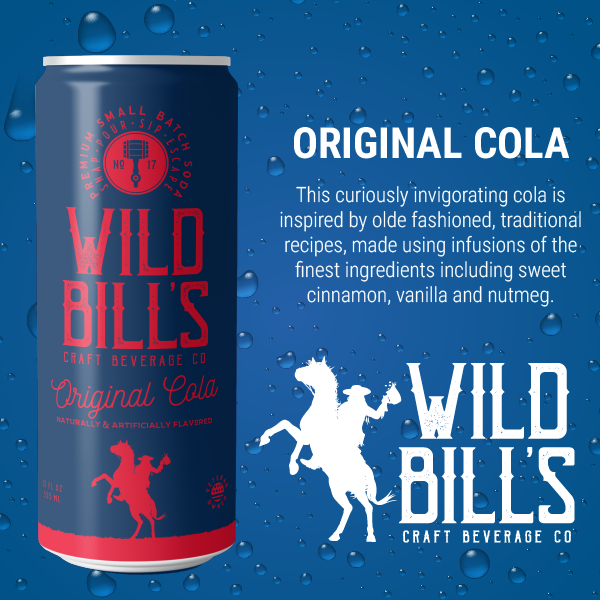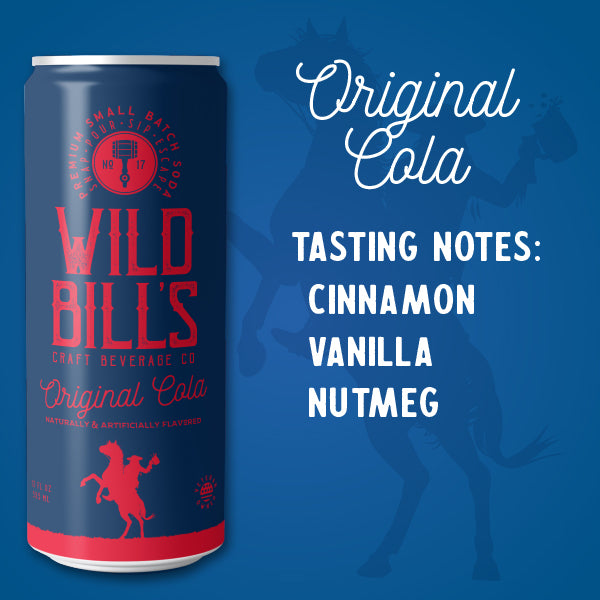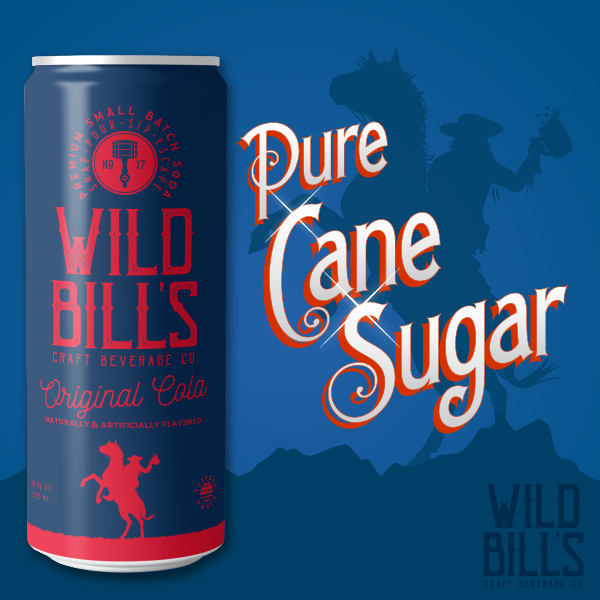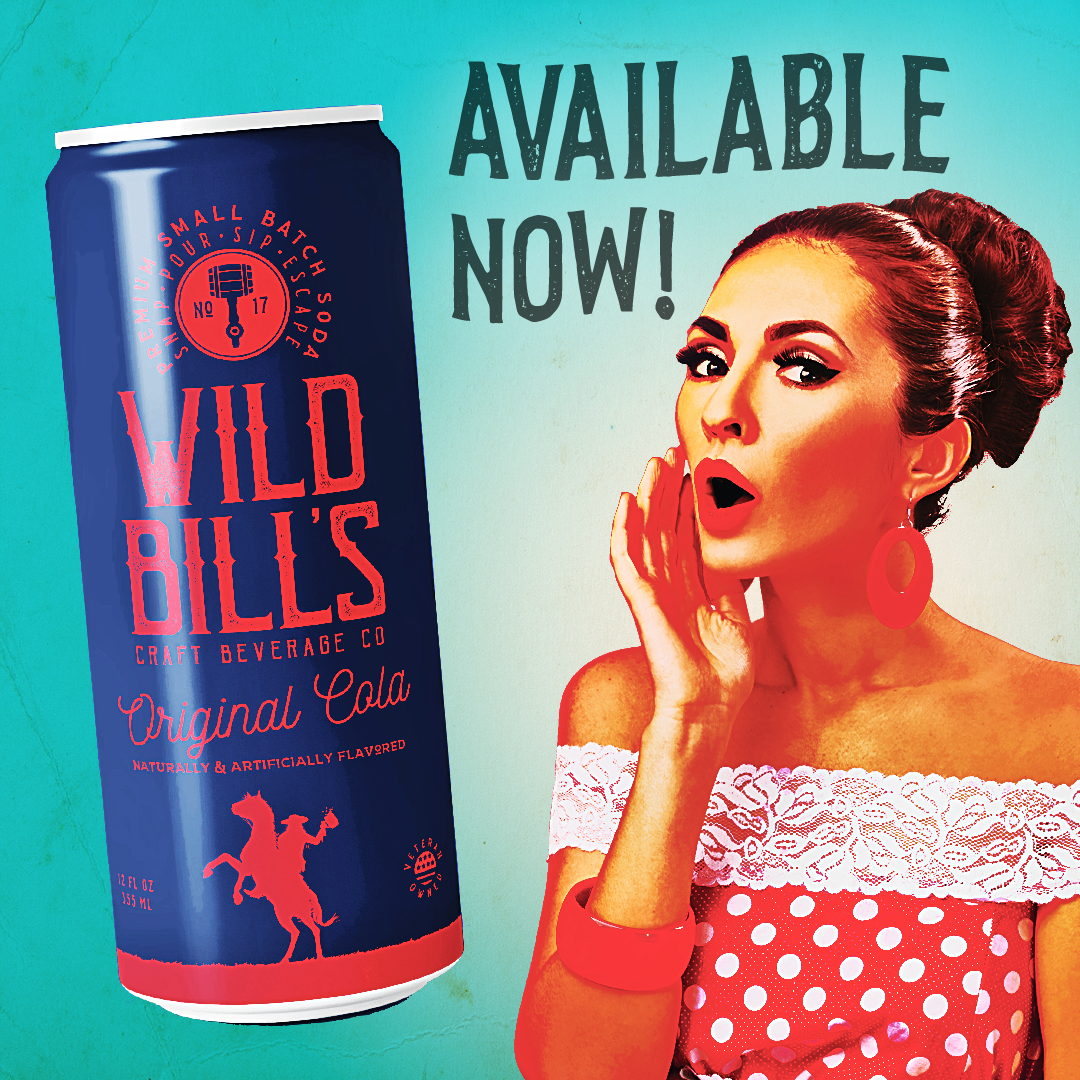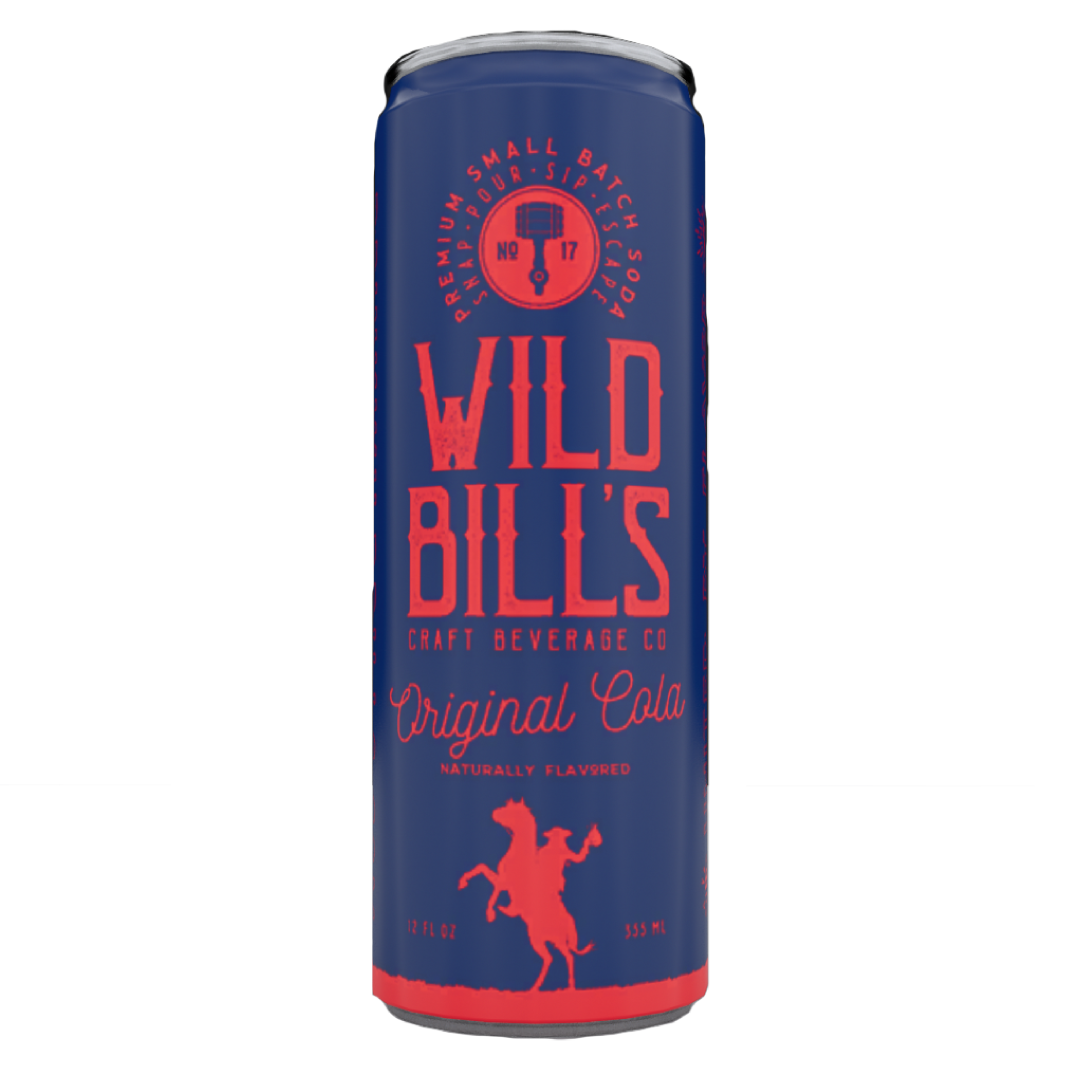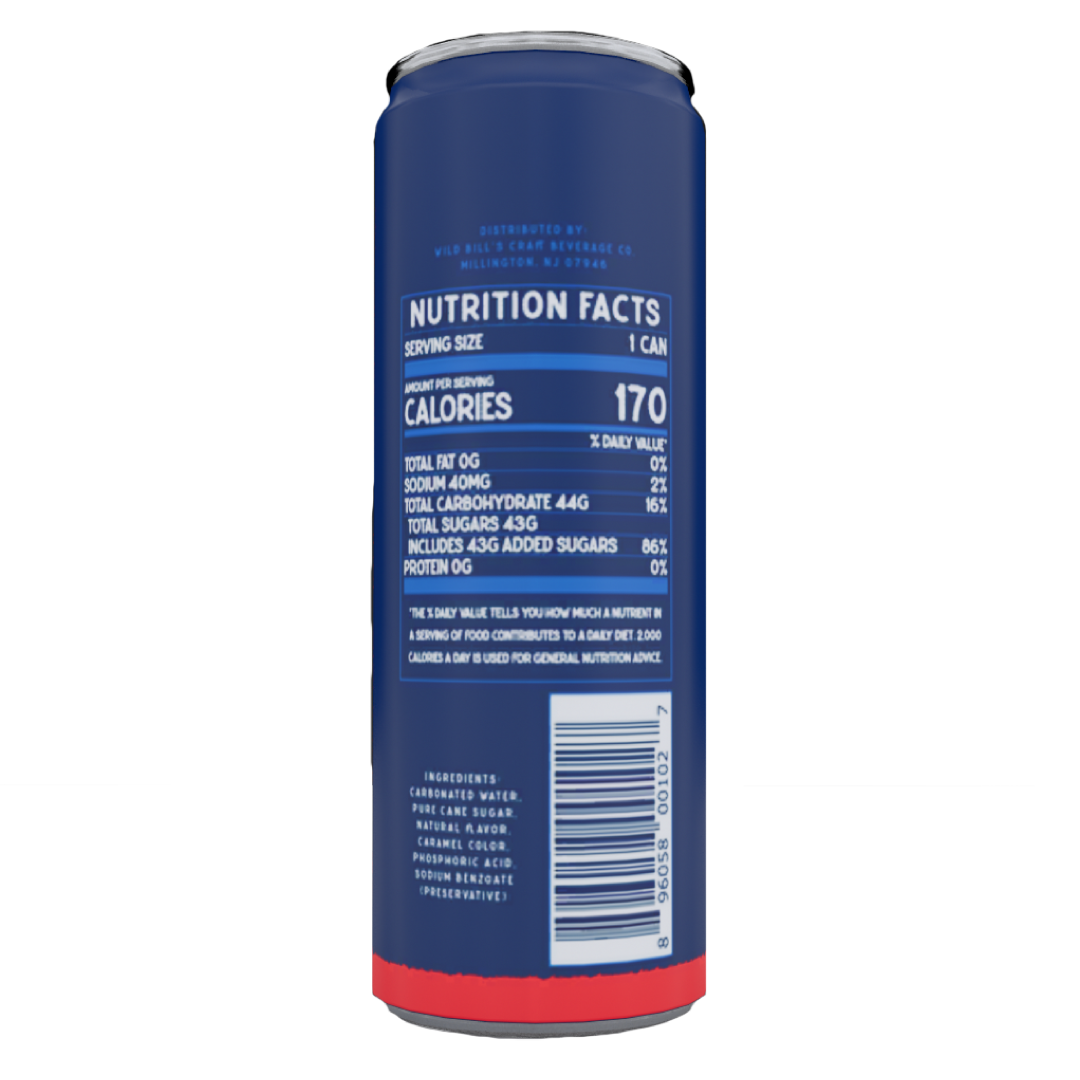 Wild Bill's - Original Cola, Classic Soda Pop, Pure Cane Sugar, NO High Fructose Corn Syrup, Caffeine Free, Gluten Free, Vegan Friendly (12 oz, 12-Pack)

FLAVOR PROFILE: Dive into the enchanting world of our Original Cola, inspired by timeless, traditional recipes. Crafted with the finest ingredients, including sweet cinnamon, vanilla, and nutmeg, it's a taste of nostalgia in every sip.

TASTING EXPEDITION: Cinnamon, Vanilla, Nutmeg

PERFECT PAIRINGS: Our Original Cola is the ideal partner for a range of delectable dishes. Enjoy it with a classic burger and fries for a harmonious blend of rich, spiced notes with savory goodness. Elevate your BBQ experience by sipping alongside tender, smoky ribs. It's also a fantastic complement to the cheesy, tomato-rich goodness of a homestyle pizza. Let the flavors linger as you transport back to simpler moments, and with every refreshing sip, you're contributing to a legacy of dedication and excellence, fueled by veterans.
UNLEASH AND UNWIND: Crack open a can and plunge into nostalgia, reliving simpler moments and savoring an escapade that lingers... perhaps days before resurfacing!
FUELED BY VETERANS: Our commitment, driven by veterans, extends to crafting an experience that's second to none. With every refreshing sip, you're contributing to a legacy of dedication and excellence.
| | |
| --- | --- |
| Weight | 11 lbs |
| Dimensions | 0 × 8 × 8 in |
All winners!
I ordered the untamed variety pack and while every flavor was excellent, the real stand-out was Original Cola. It is superb!! It starts like cola but has hints of root beer, Dr. (insert whatever Dr. name). Vanilla, cinnamon....all refreshing and interesting notes to taste in this unique and superior cola. I mean, it truly is unique. If you want a plain old cola taste then buy a plain old cola. This is a true original.
Mild flavor
We love all the cream & fruity beverages you make, but the cola wasn't as great.
Definitely glad the regular cola was back in stock. I don't drink a ton of soda, maybe 2 or 3 a week. Flavored soda is all good, but when I usually drink the cola as a mixed drink or along with a good alcoholic drink.
Not cola at all
I was eager to try this new flavor, but due to the sampler pack no longer being available as an option i was forced to get a whole case. I was greatly disappointed when it arrived and i finally tried it. It tastes nothing like any Cola i have had in my 30+ years of living. If anything it tastes almost like root beer(and i am NOT a fan of root beer). Now i have a whole case that i cannot drink and have tried giving to guests to see if they like or want to take the rest.
So delicious!
Don't be weary to purchase it because it's not a cola from one of the big manufacturers. I promise it's not a disappointing Store-Brand cola that instantly fills you with regret. This cola is delicious and the hint of vanilla and cinnamon are delightful.